Kiev insists on the full fulfillment by Russia of its obligations under the Minsk agreements, because in her hands is "the key for a sustainable cease-fire", reports
RIA News
Statement by the head of the Ukrainian Foreign Ministry Klimkin at a session of the UN Human Rights Council.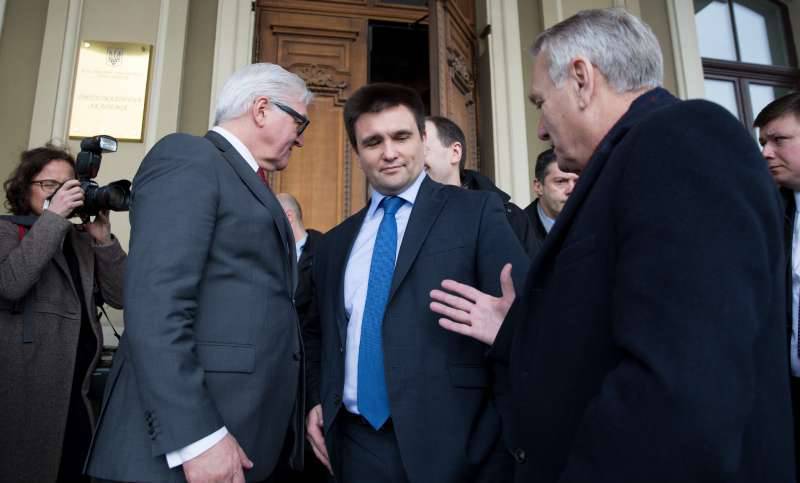 "We insist on the central importance of the Minsk agreements and their implementation by Russia. Russia does not fulfill its obligations. While the key to a sustainable cease-fire lies in the hands of Moscow, "Klimkin said in Geneva.
He also called on the UN to influence Moscow so that it would agree to the permanent presence of international organizations in Crimea.
"The permanent presence of international organizations, including the UN, the Council of Europe and the OSCE should be allowed on the peninsula to monitor the state of human rights. Our Council should call on the Russian Federation as an occupying power in order to open the Crimea to the conventional and monitoring missions of international human rights organizations, "the diplomat said.
According to him, "a comprehensive assessment of human rights violations in Crimea should be carried out in accordance with the applicable legal standards and using international legal instruments, rather than political considerations of the occupying authorities."
"In this regard, we believe that the last mission in Crimea to the special representative of the Secretary General of the Council of Europe can facilitate permanent access to the Crimea," said Klimkin.
He also added that Ukraine "needs further international support from the UN, the OSCE, the Council of Europe to put pressure on the side that refuses to fulfill its obligations."
Recall earlier Klimkin promised to use international platforms to put pressure on Russia.