Resource
PravdaNews
published a summary of the military officer "Mag" about the situation in Donetsk on 1 March 2016.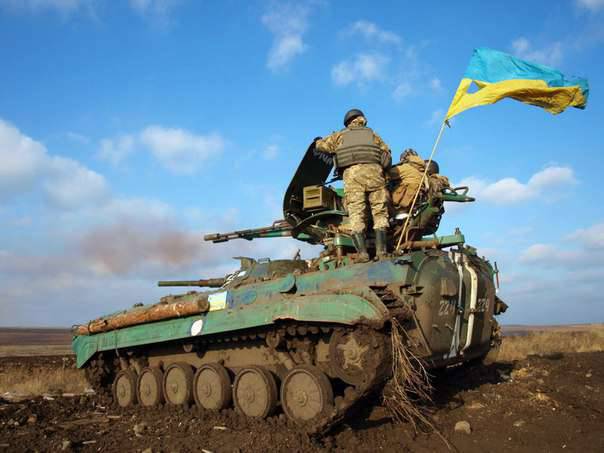 Voenkor reports:
"With 10 in the morning, skirmishes began in the west of Donetsk, and then shelling with self-propelled guns and howitzers. Petrovsky district, Aleksandrovka, Staromikhaylovka were under fire again. Destroyed house in Petrovsky district, burns in Staromikhaylovka.
Two hours later, our two began to respond to the APU batteries, located near the village of Gornyak. There are several heavy howitzer artillery batteries. Apparently, the VSN gunners were successful, as the punctures in the positions of the punitive gunners were heard even in Kurakhovo.
Nevertheless, the terrible shelling continued, all weapons worked except for the MLRS and
aviation
. The northern suburbs also came under fire from small arms and mortars.
Quieter than in the morning, it was in the western suburbs. It lasted until the evening with breaks in 30-40 minutes.
Around 17: 15 again fired on Trudovsk, Staromikhaylovka.
In 17: 50, shelling of the northern suburbs began, and it lasted longer than usual - up to about 18: 30.
Then, as usual, before 18: 50 there was a break from 18: 50 to 19: 15 shelling with a heavy Volvo center artifact, DAP, Oktyabrsky.
In 17: 45, all the front-line cities heard a strong explosion in the northeast of Donetsk. What has exploded is still not clear, maybe another depot flew up at the APU.
In 18: 05 Trudovsk and Green Guy under shelling mortars, also BMP-2 worked from Marinka.
In 19: 15 shelling of heavy artillery of the Armed Forces of Ukraine from Krasnogorovka at the brick factory and the positions of the guard in Staromikhailovka.
In 19: 40 from Mayorsk, in the north-west of Gorlovka, ukronatsisty rolled out the tank and having fun, congratulated the civilians of Gorlovka on the first day of spring. Slightly to the south, from the direction of Verkhnetoretsky, the Armed Forces of Ukraine fired from the mortars of the VSN positions in the area of ​​Red Partisan.
And then the heavy artillery of the western and northern suburbs and villages, the Yasinovatskaya fork and the suburbs of Gorlovka began.
It all started simultaneously in 20: 30 and lasted until 22: 30.
In 21: 30 was very strong and heavy arrivals were, the whole city heard from the explosions. The explosions were strange in sound, as if one was loud and many small ones followed, maybe some kind of cluster ammunition or something.
Around 21: 40 had a bright flash above the village of Staromikhailovka. In general, the entire horizon in the west and north of the city - one continuous flashes and glow. Problems with mobile communications, in some towns and districts of the city began interruptions in the light.
Mariupol direction. Located in the village Chermalyk ukratsisty fired from barreled artillery in the direction of n. Quay. Also, the fire was fired from the side of n. Gnutovo in the direction of Comintern.
All patience and health! ".