In the arsenal of the militias of the Donbass is about 470
tanks
, 870 armored personnel carriers and 450 artillery systems, according to the website of the Ukrainian Foreign Ministry.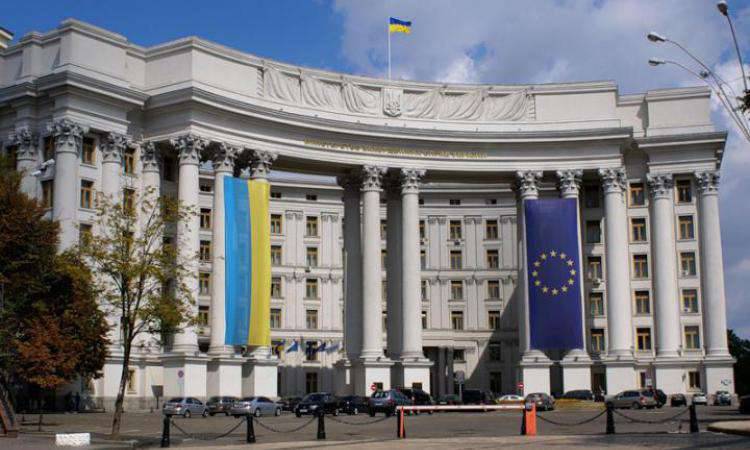 "During the conflict, more than 2,6 thousand Ukrainian servicemen died and more than 9 thousand were injured. Only in the last two months, the Ukrainian positions were fired more than 2,5 thousands of times, as a result of which 12 servicemen died and more than 150 were injured, "the ministry newspaper said.
Look
.
It is alleged that "under the command of Russian officers in the Donbass an 40-thousandth army was formed." This compound is supposedly "staffed and financed by the Russian side".
"This army is equipped with modern Russian
weapons
: heavy artillery and multiple launch rocket systems BM-21 "Grad", "Tornado" and TOC-1 "Buratino", means of encrypting communications and surveillance (electronic military complexes "Mercury-BM", "Shipovnik-Aero", "Leer- 2 ", 1РД257" Krasuha-4 "), Buk anti-aircraft missile systems (SA-11 Gadfly), Strela (SA-13 Gopher)," Armor "(SA-22 Greyhound)", the document says .
According to the ministry, Russia also uses in Donbass "such prohibited types of weapons as rockets with a cluster head (9М55К) and anti-personnel mines (PMN-2, MON-50)".
As for Ukraine, it "consistently fulfills its obligations".
It is emphasized that "the Ukrainian government continues to supply natural gas and electricity to the territories under the control of the militants, to pay pensions and other social payments to Ukrainian citizens in the occupied territory of Donbass."
"Ukraine calls on all UN member states to require the Russian Federation to fulfill its obligations in accordance with the UN Charter and international law, to fully implement the Minsk agreements," the statement said.
The newspaper notes that there is no evidence of the "criminal" activity of the Russian Federation in the Donbas of the Ukrainian Foreign Ministry.