Ukrainian portal
"Glavcom"
today publishes an interview with Viktor Yanukovich's lawyer Vitaly Serdyuk. The real information bomb of this interview is that, according to Serdyuk, Yanukovych plans to return to Ukraine. The lawyer of the fluent Ukrainian president reports that Yanukovych has every right to move from one country to another, since his name (Yanukovych) disappeared from the list of wanted criminals in the Interpol database, and all the cases in international courts actually collapsed or were won by Viktor Fedorovich himself.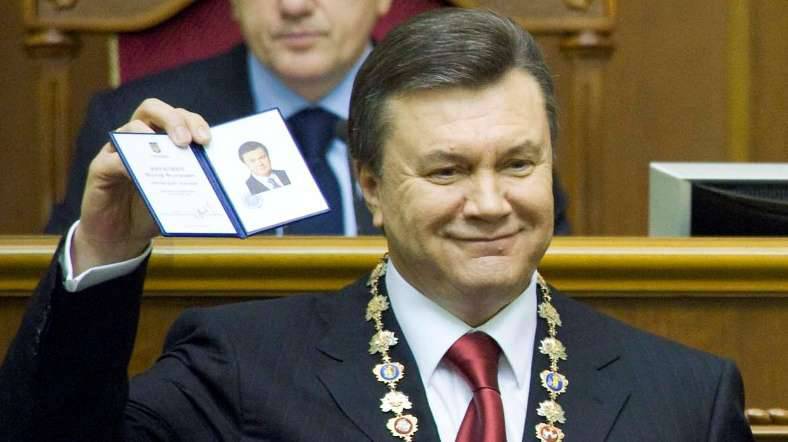 Vitaly Serdyuk:
Interpol has not resumed the search for the ex-president, and representatives of the GPU (General Prosecutor's Office of Ukraine) themselves do not wish to go to Rostov-on-Don to interrogate Yanukovych. Viktor Fyodorovich is allegedly ready to testify, but on the territory of Ukraine he categorically refuses to do this - worries about his safety.
The material of the portal "Commander" says that Yanukovych did not resign the powers of the President of Ukraine, and that all the accusations against him in the presence of certain billions - did not find evidence.
From the material:
The lawyer of the fluent ex-president also argues that there are no billions that are constantly being written about by the media. All his money is the two arrested accounts - personal (on it 28 million UAH) and pension (on it 50 thousand UAH). However, Yanukovych is not in trouble, he has enough money to live on, rent a private house in a cottage town in Rostov-on-Don, and pay lawyers. Serdyuk claims: the ex-president wants to return to Ukraine, and the defense is ready to take legal steps for his return.
After the appearance of such information in the Ukrainian press, Ukrainian citizens are joking that, perhaps, only the return of Yanukovych today is able to return economic growth and the dollar at 8 hryvnia for the "independent" ...