U.S. Department of Defense
publishes
information about how over time Washington is going to abandon the Russian rocket engines RD-180. As you know, previously, representatives of the US authorities stated that they would abandon Russian rocket engines by the middle of 2017, then plans had to be moved until the spring of 2019. The new day is a new plan ... In a material published by the press service of the main US military department, it is stated that the refusal of the RD-180 should occur "no later than December 31 of 2019 of the year".
The material states that the US Air Force enters into contracts with two US companies. This is about
Aerojet Rocketdyne (AR)
и
United Launch Services (ULS).
The first company is ready to create the AR1 rocket engine, which will later be able to exploit NASA, including for military purposes. Preliminary amount of the contract with
Aerojet Rocketdyne
is about 115 million dollars, of which half - the budget, and the other half - the funds invested by the company.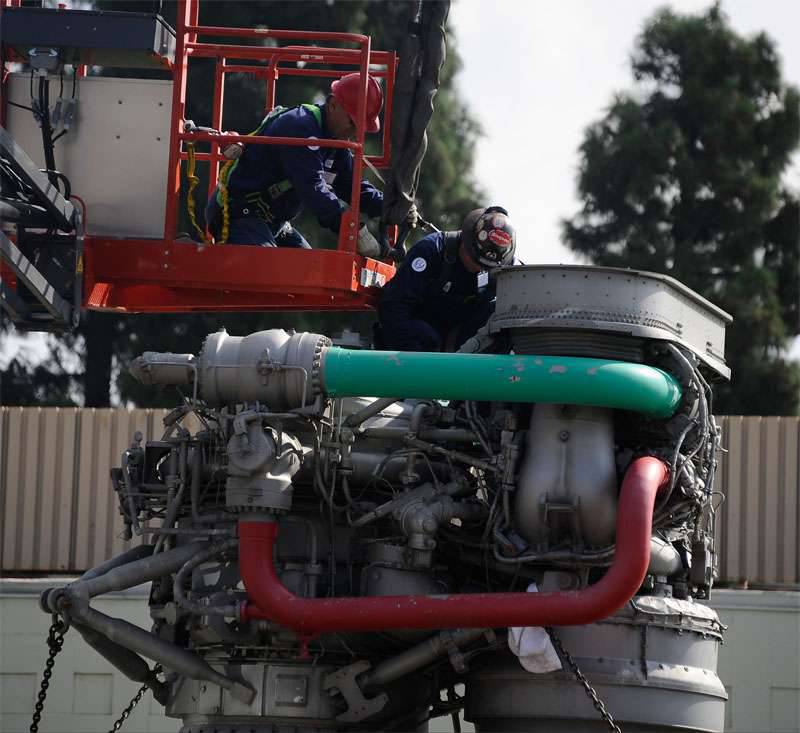 According to US military estimates, the total contract could be worth more than 0,53 billion dollars. Plus - more than 200 million dollars - on a contract with United Launch Services.
The plans of NASA and the US Air Force said that the new American engines will have to "remove the US dependence on Russian rocket propulsion systems." Today, the RD-180 is used on American Atlas V missiles. Previously, Senator John McCain was harshly criticized by the US authorities for rocket engine orders. It must have been after the publication of the Pentagon press service that McCain had a holiday ...