Information service Qatari TV channel
Al Jazeera
referring to Saudi Arabia's Defense Minister's advisor, General Ahmed Asiri, reports that the Saudi Air Force is ready to "attack the positions of the DAISH (IG) militants in Syria and Iraq, making flights from Turkey." The Saudi general noted that the airplanes of the Air Force of the Kingdom will carry out flights from the Turkish Incirlik airbase.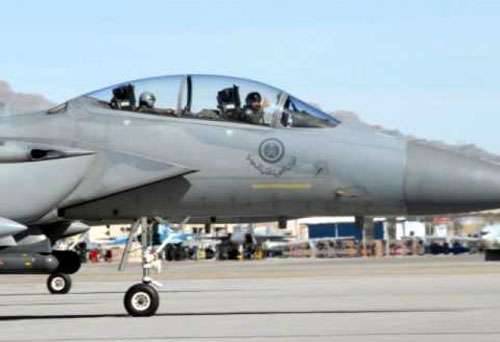 At the same time, Ahmed Asiri added that while the Saudi military pilots did not participate in operations against the militants of the so-called "Islamic State". Also confirmed by the information that four Saudi military aircraft arrived at the Turkish airbase Incirlik.
At the same time, in the north of Saudi Arabia, military personnel of the 20 Islamic states of the world immediately conduct joint "anti-terrorism" exercises. Riyadh continues to say that these exercises are not aimed at preparing for an invasion of any country in the world. It turns out that these statements made by the Saudi Foreign Ministry, contradict the statements of the official representative of the Ministry of Defense of Saudi Arabia, because General Asiri announced a possible air invasion of Saudi air forces into the airspace of Syria and Iraq.