Despite the efforts of the international community, Moscow is not fulfilling its obligations under the Minsk Agreement, as a result of which the situation in the Donbas remains unstable, reports
RIA News
statement by the representative of Ukraine to the UN Vladimir Yelchenko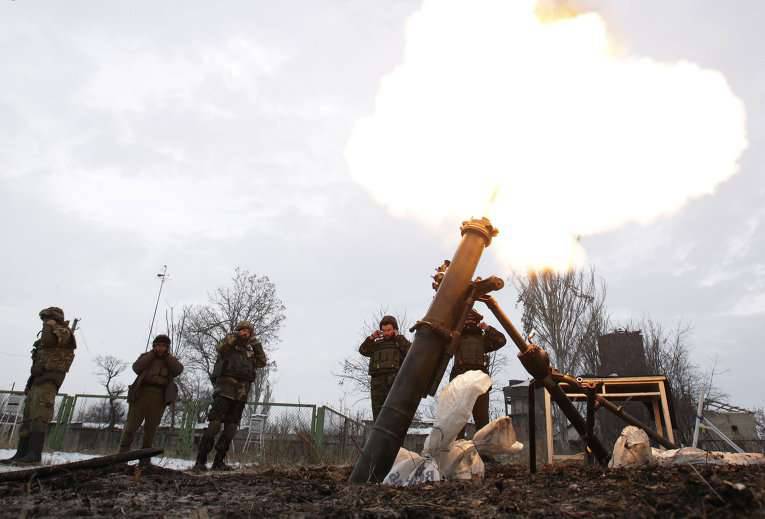 "The situation in the Donbas remains fragile, despite the significant efforts of Ukraine and the international community," Yelchenko said at a meeting of the UN Security Council on the review of OSCE activities. "The steps of Ukraine towards the implementation of the Minsk agreements were not reciprocated by Russia."
The diplomat assured that "for Ukraine, the Minsk agreements continue to be the basis for a peaceful resolution (of the situation) in the Donbas."
According to him, "deep regret is caused by the fact that a year after the approval of the Minsk package of measures, its safety regulations are not yet implemented by Russia and the forces under its control."
In turn, the Russian permanent representative Vitaly Churkin expressed disappointment with the words of his Ukrainian colleague, "who repeated many propaganda cliches against Russia," and raised the question "about non-compliance by Kiev with clearly defined elements of a set of measures".
"Why wasn't the law on the special status of Donbass adopted last year and when will it be adopted? When will the amnesty law be passed? When, finally, will the Kiev authorities agree with the representatives of Donetsk and Lugansk on the modalities of the elections? "Churkin stressed.
According to him, "under the influence of Russia, at the request of Kiev and the countries of the" Norman format ", local elections were postponed in Lugansk and Donetsk, but the prospects for an agreement on how to hold elections look rather vague."
"In this regard, I would like to repeat once again the request that our colleagues in the" Norman format "have heard more than once: we must be more demanding and principled. Since the complex of measures has been signed and agreed at the highest level, it is necessary to demand its implementation from Kiev, "Churkin said.