At the Academy of Military Sciences, a discussion was held on methods to counter the "color revolutions", the Chief of the General Staff Valery Gerasimov spoke on this issue, the newspaper reported
Kommersant
.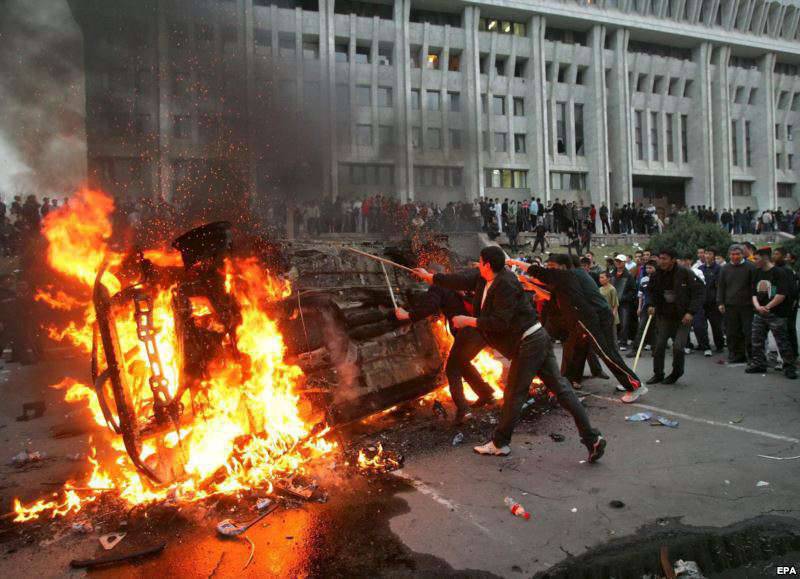 According to the newspaper, Gerasimov in his report noted that "the integral parts of hybrid wars are the so-called color revolutions, cyber attacks, preparatory activities in the format of" soft power "."
The "color revolution" essentially means a coup d'état. However, to respond to this threat by using the army in this case is impossible. "It is necessary to counteract them only by the same hybrid methods," he quotes Gerasimov's words.
According to the speaker, an example of a comprehensive response can serve as an anti-terrorist operation in Syria, during which "non-military methods of influence" are also conducted.
Andrei Manoilo, a member of the Academy of Military Sciences, also considers the "color revolution" to be a genuine threat. He noted that the development of the General Staff to counter this threat is "very professional."
"Usually, generals are preparing for wars of the past, but in this case, the General Staff is ahead of the curve," he said.
According to Manoilo, "members of the network structures for engaging citizens in protest activities should be recognized as participants of hybrid wars and equated to saboteurs." "Such network structures are no different from those used by terrorists. The experience of the Ministry of Defense, accumulated in the North Caucasus and in recent conflicts, can be successfully applied, "he believes.