The head of the Serbian Foreign Ministry, Ivica Dacic, notes an increase in the level of radical Islamization in Kosovo. According to him, the radicalization of the region carries the gravest threat to all European security, but primarily threatens the health and lives of Serbs and other representatives of Christian communities living in Kosovo.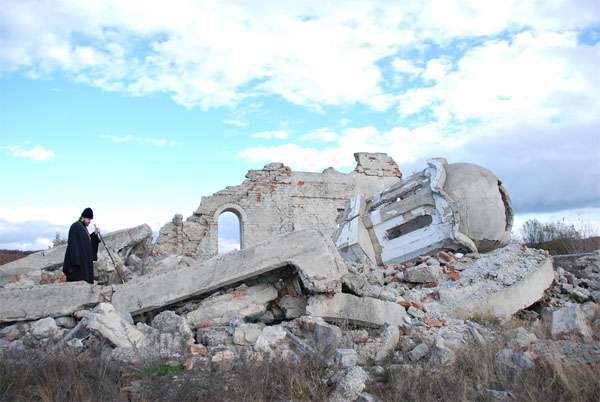 As the
RIA News
Ivica Dacic presented to the UN Security Council information that in recent years, about 220 thousands of Serbs left Kosovo as a result of persecution, and only 2% of this number could return. At the same time, the head of Serbian diplomacy noted that those who call themselves Kosovo's authorities had previously signed an agreement with Belgrade that they would create conditions for Serbs who had previously become refugees to return to their homeland.
According to Dacic, ethnic Serbs are still victims of attacks from Kosovo Albanians. In addition, the symbols of ISIS appear on the streets of Kosovo cities along with calls to help the "brothers" in the Middle East.
Earlier in the Western press published materials, which stated that Kosovo is one of the main points of the formation of gangs, departing for Syria and Iraq from Europe.
Serbia's concerns are shared by Russia. The Permanent Representative of the Russian Federation to the UN Security Council noted that the Islamist radicalization of the province of Kosovo continues.
Vitaly Churkin:
From this point of view, the detention of a group of armed Islamists at the monastery of Visoki Decani, who, according to some sources, had the symbolism of the "Islamic state", became a new alarming signal. We hope that this case will be thoroughly investigated, and the identified channels of entry and feeding of extremists will be stopped.
Recall that in January 2016, the international contingent KFOR did not easily stop the radical attacks on the monastery of the Christian community in Kosovo.