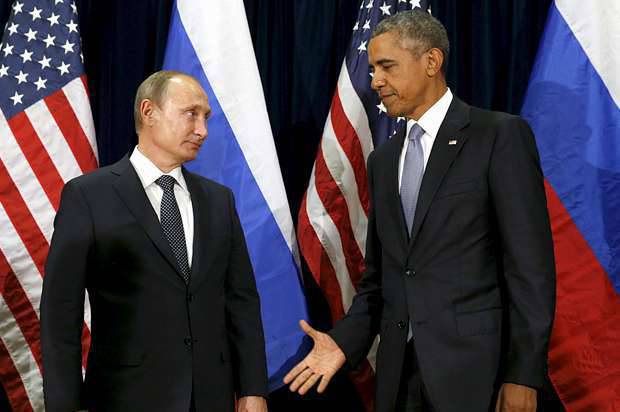 About these American adventures in Ukraine will not tell you the New York Times. The failure of Washington's most reckless plan after the end of the Cold War to assert its power is no longer possible to cover up.
Suddenly and out of nowhere, Ukraine again began to appear in the news.
In the rebellious eastern regions, fighting resumed. In Kiev, there is a political war. Paralysis arose in power circles. Maidan occupied a new formation called the Revolutionary Right Forces. This is the same Independence Square, where exactly two years ago, long protests turned violent, as a result of which the elected president was overthrown.
Suddenly and out of nowhere.
Now you understand what you need to think at the moment when corruption and far-right remnants flourish in Ukraine with terry color. Should we still insist that this is a place that is somehow very fancifully called the real world?
Since a coup d'état has occurred in Ukraine in February, not without American assistance, this country has continuously regressed, moving from a political crisis to an armed conflict, and then to a humanitarian crisis. But after all, for many months we had a classic example of what I call the force of omissions.
The most daring attempt of the "regime change" since the invention of this euphemism by the Clinton team in the 1990s led to thousands of victims, mass deprivations, a split of the country and economic ruin. If you follow the rules of the political clique and corporate-owned media, then in the face of such events it's best to remain silent for as long as possible.
In short, dear reader, now we are reaping the benefits - all at once. The government of Poroshenko is on the verge of collapse, neo-Nazi extremists forced him to resume fighting in the east, and in the blockade that Kiev imposed against the insurgent regions, there is no loosening. This blockade is only slightly different from the punitive strategy of the Holodomor.
The conclusion is this: the failure of the most reckless after the end of the Cold War plan of Washington to assert its power is no longer possible to cover up. Even the most immoral and corrupt correspondent must give out some material, when a political insurrection and war begins openly - and when the non-US media, according to some strange habit, report this. For this reason alone, you can find out a little (but only a little, not more) about how events are unfolding in Ukraine, on the pages of the New York Times and other publications that reliably make a common cause.
***
We have been rooting for the American failure in Ukraine in this column from the very first forecast sounded in the spring of 2014. Finally it became clear how brilliant it was the forecast.
One should never root for the country to live under the power of the neoliberal economic regime, so that American corporations could mercilessly exploit it, as suggested by the Obama administration, appointing Arseniy Yatsenyuk in the 2014 year. You can not root for America's manic campaign against Russia, during which the country of 46 million people turns into a solid front line of this campaign. You can not cheer for the fact that the Russian-speaking part of the country is forced to live under the authority of the government imposing a ban on Russian as a national language. The only regret in connection with the American failure, great regret and deeply felt, is that the failure of the United States is almost always very expensive for people suffering from blindness and arrogance of the political clique.
Perhaps the reader remembers how in June last year there was a debate on military appropriations. Then two congressmen came out for an amendment prohibiting the provision of military assistance to "openly neo-Nazi and fascist militants" who are waging war against the eastern regions of Ukraine. Members of the House of Representatives John Conyers and Ted Yoho struck two goals with one blow: they made the public recognize the fact that the "disgusting neo-Nazi battalion Azov", as Conyers put it, is active; and secondly, they shamed the Republican House of Representatives (no less disgusting) and forced it to unanimously adopt an amendment to the law.
Obama signed this law on the eve of Thanksgiving. Conyers Yoho Amendment was removed from it, with the exception of a single phrase. Thus, the law, among other things, authorizes the transfer to 300 of millions of dollars this year to the "army and national security forces" of Ukraine. In a country ruled by euphemisms, the "Azov" battalion and other fascist paramilitaries are counted among the "national security forces", on which Poroshenko depends and irrevocably.
A month later, Obama signed another law, which includes additional assistance to the Ukrainian army and its right appendages on 250 million dollars. This is your money, taxpayers, and this is worth reminding. When Obama signed these laws, the White House expressed satisfaction that the "ideological component" had been removed from them.
You will not read anything like this in American newspapers. Yes, now you know how the often deadly combination of blindness and arrogance looks like. Yes, now you see why the American policy in Ukraine must end in failure for this crisis to find a rational and humane solution.
In addition to the aforementioned funds, there are still guarantees of a loan for one billion dollars (which in fact is also a help, but in some other form), which Secretary of State John Kerry announced with pomp last year. And then there is the International Monetary Fund's aid program for 40 billions of dollars, the next tranche of which in the amount of 17,5 billion should be transferred shortly. Since the IMF is the US Department of Foreign Relations Administration (and its managing director, Christine Lagarde, respectively, fulfills the position of public relations officer), this is a very large monetary obligation on the part of the Obama administration (and ours too, because our money).
It would be quite natural to ask: what about the recipient of these funds? To whom exactly our money goes?
Until recently, one could only hear joyful conversations (or silence, naturally) about how confidently Ukraine is marching into the neoliberal and progressive future. Vice President Biden, who is in charge of the administration for Ukraine, regularly travels there to praise the government of Poroshenko and Prime Minister Yatsenyuk for their reformist zeal. Well, this is quite natural, since the son of Biden elbows stuck his hands in the Ukrainian mining industry.
But during his last trip to Kiev, which came in December, Biden spoke differently. Yes, there was another sop in the amount of 190 million dollars for the Poroshenko government to carry out "structural reforms" of the usual anti-democratic orientation. (Does anyone summarize all these checks issued?) But this time, Biden spoke sharply, which was quite noticeable. He even threatened with a finger from the parliamentary rostrum.
"We understand how difficult it is sometimes to vote for reforms, but they are extremely important in order to get Ukraine back on the right path," said Biden. "The United States will be with you as you continue to move forward in the fight against corruption and in the construction of future opportunities for the whole of Ukraine."
Return Ukraine on the right path? While you continue to move forward in the fight against corruption?
Since euphemisms are the subject of American exports, which the US is engaged in all over the world, translation is indispensable. I translate: you put us in an awkward position, because you do not do anything. We gave you the opportunity to make laws before the Ukrainian people understand how terrible their lives will be. We talk and talk, and you spoil and spoil everything. Hurry up. In the meantime, here's a couple of hundreds of millions.
A few days ago, the American ambassador to Kiev, Geoffrey Pyatt, deposited his two cents (this time without a check). Readers will surely remember that it was he who did all the preliminary backstage work for Undersecretary of State Victoria Nuland so that she could organize the appointment of Yatsenyuk to the premiership post two years ago. Speaking at a seminar on defense and security, Payette expressed serious concerns. He wants to see "meaningful steps to reform the trade and investment climate." Of course, this is exactly what all unemployed Ukrainians are passionately striving for.
"Ukraine declares that it wants to become a major defense exporter," further explained Pyatt. "I know that this is possible, given the outstanding abilities that I saw in the Ukrainian industry." But this can happen only if Ukraine continues to carry out critical reforms, fights against corruption, and meets the requirements of NATO standards. This will require systemic changes in the Ukrainian defense industry, as well as a departure from the worldview inherent in state enterprises ... "
Here, Payette talks about very specific circumstances. Ukraine is a cesspool of illegal trade
weapons
and an inexhaustible source of corruption and illegal profits to which US military contractors want to cling. One European source well versed in these matters recently explained these things in a note:
"Ukraine since the collapse of the Soviet Union is the center, a lively market for the illicit arms trade. At all levels of this very, very dirty business, everyone is involved: the mafia, the Kiev military, the far-right groups, some oligarchs ... And the Kiev regime does not touch anyone from this business ... "
Of course, it was these "outstanding opportunities" in the trade in the deadly commodity that Payett had in mind, who sees how the Kiev weapon barons deal with it.
***
It is clear what we are led to? The plan is to "neoliberalize" Ukraine and make its defense industry compatible with NATO standards — after all, it is so corrupt that no one will help it except the Pentagon. But this plan is not being implemented.
The absence of "structural reforms" (I fell in love with this phrase from my correspondent years for the anti-social ferocity that lies behind it) is one problem. But lately, corruption has taken a crisis form. There have been no signs of improvement since the February 2014 events; on the contrary, today corruption is more serious and bigger than all other governments, including the one that was overthrown two years ago. So say my European sources.
"Corruption is stronger today than it has ever been since the collapse of the Soviet Union," writes one source who has quite a few informed contacts in Kiev. - Recently, even the IMF (he is also the American Department of Foreign Relations Administration, which is run by Deputy Minister David Lipton) has given Kiev a stern warning. Economy in a state of free fall ... The most competent ministers resigned, because they can not do anything substantial. Berlin and Paris, as a friend from the French Ministry of Foreign Affairs told me, "complete exacerbés" (outraged, angry) by the actions of the Kiev regime. Demonstrations against the government are taking place almost daily. Of course, foreign media do not report them.
This source had in mind the resignation of Economic Development Minister Aivaras Abromavicius (Aivaras Abromavicius), who made the following farewell statement: "Neither I, nor my team have any desire to serve as a cover for secret corruption or become puppets in the hands of those who much like the old government, trying to control the flow of public funds. "
Lithuanian by nationality Abromavicius, who previously worked as a director of the foundation, were among those technocrats who were appointed to posts in Poroshenko's office for the implementation of a neoliberal project. To their appointment in one way or another was involved in the IMF, and therefore, the Americans. After Abromavicius's departure, Lagarde issued a well-publicized warning: restore order, or a billion dollar check on my 17,5 bill will not be signed.
Here we should study this question from the other side. In addition to problems with corruption and market reforms, there is a ceasefire agreement signed last year and called Minsk II by the name of the city where it was concluded. This agreement provides for the amendment of the constitution, which give the eastern regions substantial autonomy, the right to conduct their own elections, and also includes the decentralization of administrative authority, as a result of which something like a federal structure should arise in Ukraine.
Of course, this is quite a reasonable way to resolve the Ukrainian crisis, given
stories
, culture and language situation of this country. But why Kiev is inactive on both fronts?
The issue of corruption is simple. Nothing can be done, because today the same people who led before the overthrow of Yanukovich are in power.
It should be noted that the problems of Washington and Yanukovych have never been linked to corruption. He had the following opinion about Ukraine. As a native of the east, he believed that a compromise should be sought between the long-standing and close ties of Ukraine with Russia, and the country's tilt towards Europe. It took a lot of human deaths and enormous destruction to do what Yanukovych wanted, but this time in the framework of Minsk II.
But now Washington has problems with Ukraine related to corruption, and the reasons for such a change were very clearly stated by Joe Biden and Jeffrey Payette: Western corporations cannot spread their money on the table while Ukrainian officials, generals and businessmen continue to steal them on a massive scale. .
As for the "Minsk II", we can also note that not one of the visitors to Ukraine has recently condemned the Poroshenko government for its inaction in fulfilling its own obligations. The thing is, they don't care.
But on Monday there were two exceptions. The German and French foreign ministers Frank-Walter Steinmeier and Jean-Marc Erault have just completed negotiations in Kiev on a trip to Russia to discuss the promotion of Minsk II after several months of stagnation.
From the very beginning, as my friend from the French Ministry of Foreign Affairs said, they were "completement exacerbés".
They were outraged and angry for understandable reasons, as it has recently become clear that the Poroshenko government is not able to move forward in the implementation of this agreement. In fact, he became a hostage of right-wing militants, about whom they had long been said that they exist only in Putin's imagination.
"Azov" and other military formations, the party "Freedom" and its scion "Right Sector" very clearly stated their positions after Germany, France and Christine Lagarde forced Poroshenko to sign "Minsk II" last year: at least take a step on ways to implement this agreement, and we will overthrow you. At the moment this incompetent candy maker is cornered so tightly that it cannot even breathe.
On the one hand, the "angry and outraged" Europeans want Minsk II to be realized. It was supposed to be done by the end of the year. They want to reduce tensions on their borders with Russia, and they are unhappy with the Washington sanctions regime. But now, as a day, it is clear that the Pentagon of Ashe Carter and NATO, General Bridlouv, are ready to flee to the east for an arbitrarily long time - if only Ukraine would give them a reason to do so. This couple is ready to love Ukraine to death - and can do it literally. It all depends on how the situation will develop.
As the well-known expert on Russia Stephen Cohen writes in The Nation, now that Secretary of Defense Carter announced a fourfold increase in Pentagon spending on US and NATO forces in Europe, "Western military power has moved closer than ever to Russia."
Europeans do not like to play this game, which Cohen called Russian Roulette. Although "Europeans do not have their own foreign policy," as Vladimir Putin insightfully remarked last week, they at least recognize that, logically, Russia is more of an enemy, not a partner, no matter how nuanced or subtle partnership.
This is on the one hand. And on the other Poroshenko in Kiev is fighting for their own political survival. Last week, he called for the resignation of an absolutely unpopular standard-bearer of neoliberalism, Yatsenyuk, whose ratings are below five percent. But it turned out that this is too little and too late.
On weekends and at the beginning of the week, ultra-right groups calling themselves the "Revolutionary Right Forces" gathered on the Maidan to mark the second anniversary of the revolution. Having defeated three Russian banks with the full connivance of the police, they essentially called for a new coup, putting forward a long list of demands. And they need a head Poroshenko. They want mass resignations of generals, bureaucrats, politicians. They demand that the government completely reject Minsk II and impose martial law in the eastern regions and the Crimea.
Now tell me: are you surprised that the war in eastern Ukraine has suddenly resumed? Is it a surprise to you that nowhere in the American news we are not told clearly about who recommended to start fighting again? The information in the New York Times over Monday is so evasive that we simply have to conclude: they published these messages only because the force of omissions could no longer cope.
In Ukraine, there is progress. That we can say. This year, but later on, the Americans and the IMF may quietly admit that they chose the wrong puppets and take a step back, in which case their failure will be self-evident. However, this is doubtful. They are not smart enough, and they lack the integrity and integrity.
Berlin, Paris and Moscow can continue the common cause, imposing the second Minsk agreement to Kiev. This is quite possible. In this case, the American failure will also be obvious, although to a lesser extent. Washington will declare its success if it remains true to itself.
Or there will be an escalation of the war in the east of Ukraine, which will cross the Ukrainian borders and become extremely dangerous. At the moment this is quite possible. Probably, this option is preferred by Washington and Kiev, but it will be for them a failure of a different, more cruel kind.
No ideological components, as the White House likes to say under Obama.