The missile formation of the VOI in Buryatia has begun training in the framework of tactical exercises. For the first time, the Iskander-M complexes received in 2015 will be involved in the maneuvers,
RIA News
a message from the representative of the District Alexander Gordeev.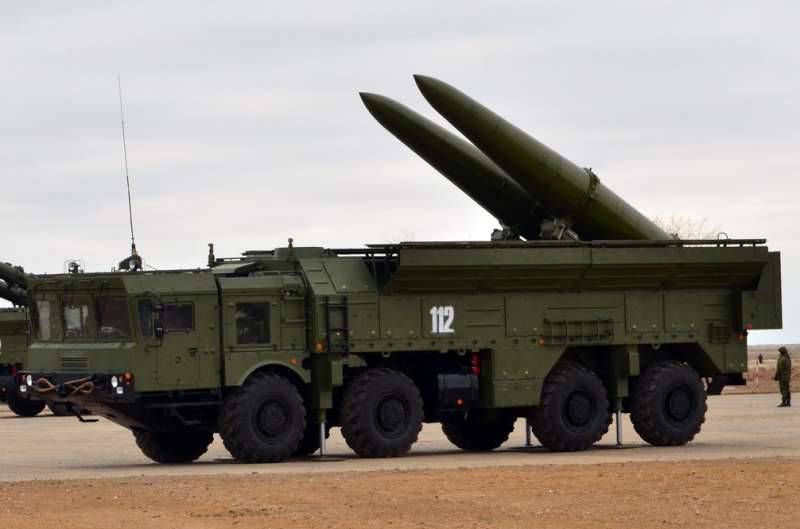 "The training is conducted under the leadership of Major-General Dmitry Kovalenko, commander of the combined arms army of the Eastern Military District. In the course of it, the ability of commanders to make independent decisions in various conditions of the situation and practical calculation skills for preparing complexes for firing and executing electronic missile launches will be assessed, "said Gordeyev.
"The servicemen will march on standard equipment over rough terrain to one of the landfills in the region. During the march, no less than 10 combat training missions will be worked out, including to repel the attack of a conditional enemy sabotage and reconnaissance groups, deploy complexes and deliver conventional missile strikes against specified targets, "he added.
Gordeyev also reported on firing of the Smerch MLRS units of the Eastern District at the Kapustin Yar training range. Shooting was carried out in the framework of tactical exercises.
"At the Kapustin Yar test site, tactical exercises with a subdivision of the large-caliber MLRS Smerch BBO ended in combat shooting. During firing at a distance of about 40 kilometers, targets imitating the command points of the conditional enemy were destroyed. The control group rated the fire damage of the assigned targets as "excellent," he said.
"At the end of combat firing, the calculations of the MLRS Smerch worked out operational withdrawal and change of combat positions," said Gordeev.