The Nizhniy Novgorod aircraft factory Sokol plans to deliver the first unit for the Tu-160 strategic bomber this year, reports
RIA News
message of the press service of the enterprise.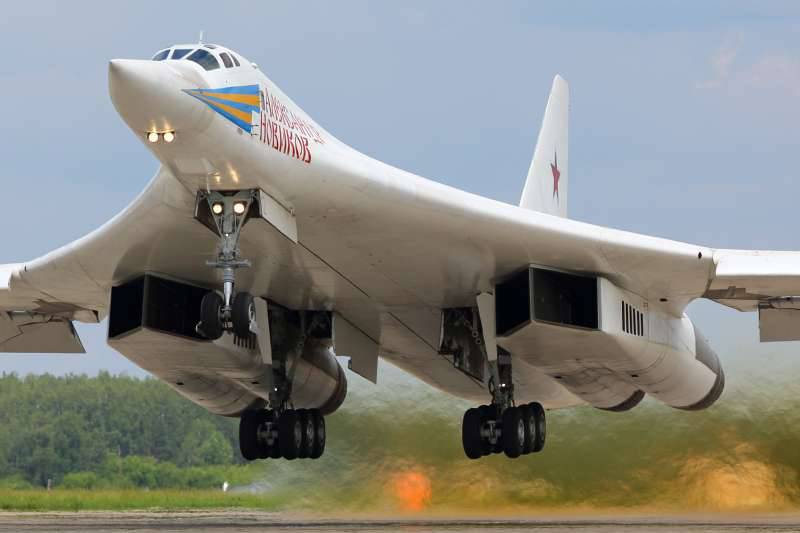 "Mastering the production of aggregates for the strategic missile carrier Tu-160 for Sokol (included in the KLA) will be one of the major projects in the near future - the plant is defined as a co-executor of this contract. Already in 2016, the company plans to supply the first unit for the Tu-160, "it said.
Earlier, Deputy Minister of Defense Yury Borisov stated that the bomber "after the resumption of production will differ from the aircraft of this series being operated today in almost all characteristics".
The decision to restore the production of strategists was made by Vladimir Putin in May 2015. It is planned to begin production no later than 2023.
Help edition:
"The Tu-160 is a supersonic strategic bomber-bomber with a variable sweep wing, developed at the Tupolev Design Bureau in 1970-xNNXX-s. In service with the 1980 year. It is the largest and most powerful in stories military aviation a supersonic aircraft with variable wing geometry, as well as the heaviest combat aircraft in the world, which has the highest maximum take-off mass among bombers. Among the pilots received the nickname "White Swan". "