A representative of the United Instrument-Making Corporation told reporters that important agreements were reached between Egypt and Russia on the supply from Russia of a "filling" for Mistral-type helicopter carriers. We are talking about the warships that France built for the Russian Navy, but, by the decision of Hollande, refused to transfer to Russia, having paid the funds transferred by Moscow. After this decision, all the main equipment, which was intended for the operation of the "Mistral" by the Navy
fleet
Russia, was dismantled. Egypt expressed readiness to acquire helicopter carriers from France.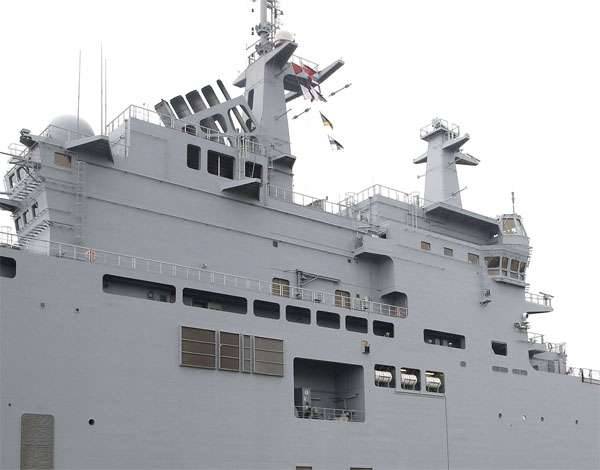 RIA News
cites statements by the representative of the defense industry, without naming him:
With Egypt, negotiations are continuing on the supply of electronic equipment for helicopter carriers "Mistral". It is already clearly understood that the equipment dismantled from the "Mistral", which was intended for use by the Russian Navy, will not be supplied to Egypt (...) The possibility of manufacturing another set of equipment in Russia specifically for the Arab Republic of Egypt is now being discussed. There is serious progress in this topic. In Egypt, other requirements, we need a different set of equipment with different characteristics that meet the specifics of the Armed Forces of this country.
The interlocutor of the news agency added:
It's too early to talk about the results of the negotiations, but there is a lot of interest on the Egyptian side. There is a clear understanding that our production structures are able to fulfill this order efficiently and on time.
According to the latest data, both helicopter carriers built by France for the Russian Navy will be transferred to Egypt under the French-Egyptian contract this summer (2016). At the same time, Egypt expresses an interest in the fact that it is the Russian Federation that "repairs" the ships with radio electronics to the standards of the Egyptian navy.