The main military department of Ukraine decided to hit the citizens of the country and the separate servicemen with their creativity and resourcefulness. In the office of Mr. Poltorak decided to award more than a hundred representatives of the 28-th separate mechanized brigade of the Armed Forces of Ukraine with medals (attention!)
"For bravery in captivity"
. About this in an interview
publication
"Lugansk Information Center" was reported by Colonel Igor Yashchenko, Deputy Head of the Corps of the Luhansk Folk Police.
Colonel Yashchenko:
There is information that more than 28 medals "For Bravery in Captivity" were brought from the Ministry of Defense of Ukraine to the award department of the 100-th separate mechanized brigade. The award, in the opinion of high-ranking officials of the Armed Forces of Ukraine, should be a source of pride for the fighters of the Ukrainian army and their families. In the Ministry of Defense of Ukraine it is noted that the medal provides benefits to servicemen and their children upon admission to educational institutions of Ukraine.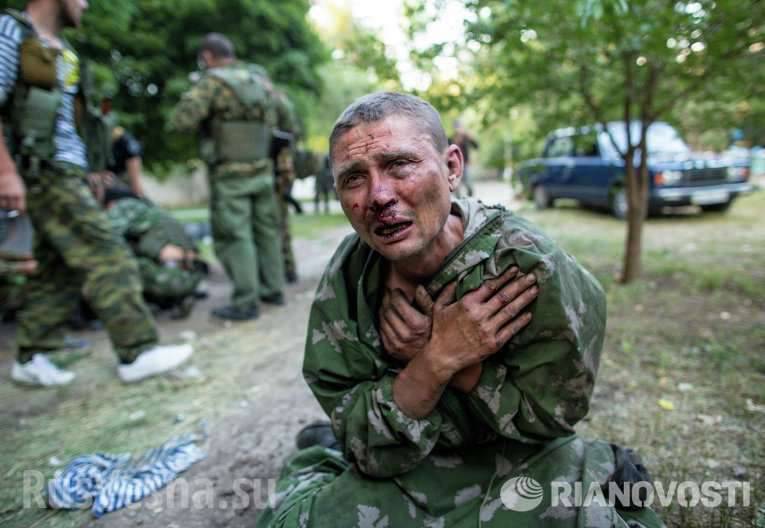 Igor Yashchenko says that the commander of the mentioned 28 brigade of the Armed Forces of Ukraine Oleg Zubovsky will present the first awards in the near future to the "heroes" or members of their families.
If this is true, the Ministry of Defense of Ukraine runs the risk of becoming the first military department in the world, whose employees thought that only courageous and brave soldiers were taken prisoner, and that a special award should be made for them.
If things go on like this, the next awards in the Armed Forces of Ukraine are likely to be the medal "For the Heroic Hit in the Ilovaisk Cauldron" and the Order "For the Courageous Offensive to Your Own Rear."
The situation with the appearance in the Supreme Court of Ukraine medals "For courage in captivity," commented by the representative of the Lugansk militia to journalists
PERSON
:
The Ukrainian army apparently decided to compensate for the failure of the military campaign with a number of medals. It is wonderful that Ukrainian soldiers in consolation will be able to wear the medal "For bravery in captivity", especially since it will be impossible to determine who behaved bravely there, and who not very much - will give it to everyone. Let them be alive, wear beautiful medals and do not kill civilians.