Last weekend, residents of several cities in Lithuania actively made phone calls to emergency services with statements that "strong explosions" were heard somewhere nearby. Information Service
Delphi
writes that most of the callers linked the sounds of "explosions" with "Russian exercises that can take place near the border."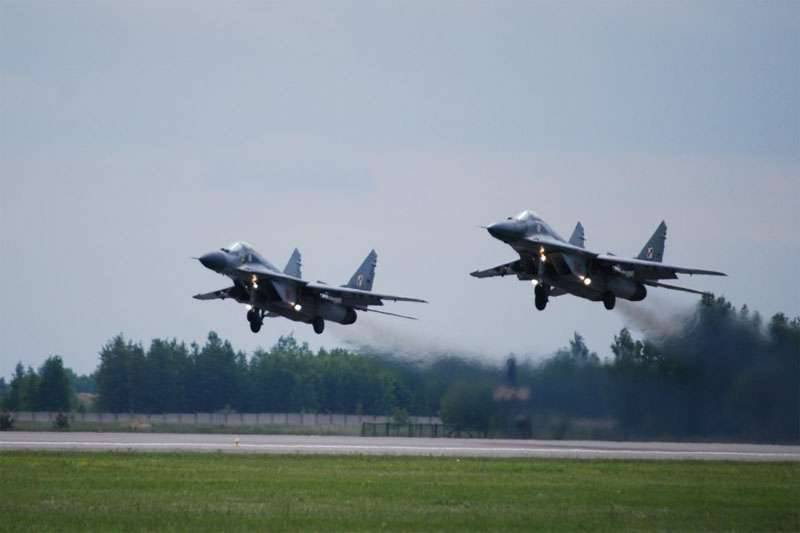 However, the Lithuanian citizens, concerned about the "possible Russian aggression", were quick to reassure. The official authorities spread the message that there were no explosions in Lithuania and at its borders, and that loud noises were caused by the flights of NATO fighters at very low altitude.
The altitude of the "defenders of Lithuania" was, apparently, so small that according to eyewitnesses, car alarms were triggered in the courtyards of the houses, and it came to the point that not only windows in the window frames shook, but also the walls of the houses.
From the statement of the press secretary of the Armed Forces of Lithuania Captain Neymontas:
There was no danger. The noise was caused by the flights of the fighters of the Baltic Mission, which received a signal that the airplanes of the Russian Air Force were seen over the Baltic. This is the usual mission of the NATO air police.
It turned out that in any case the Russians were to blame ...