Moscow police today conducted a special operation at the Oktyabrskoye Pole metro station. Near the subway station, a woman dressed in black from head to toe shouted "Allah Akbar" and held the bloody head of a child in her hands. After the subway station was cordoned off, a woman was detained.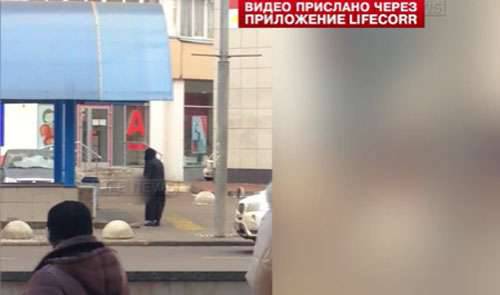 According to information released by the press service of the Investigative Committee of the Russian Federation, which is referred to by news agencies, the woman worked in the house of a Moscow family as a nanny for a child. It is known that her name is Gulchekhra Bobokulova, she is 1977, born, and came to the Russian capital from Uzbekistan.
According to preliminary data, the woman committed the murder of an 4-year-old girl, who had been engaged in raising her recently, cut off her head, set fire to the apartment, and headed for the nearest metro station. Near the subway, a police officer in the transport tried to check her documents, but in response Bobokulova began to shout that she would commit an explosion. Reports about it TC
LifeNews
.
After the arrest Bobokulova expects psychological and psychiatric examination. During the first interrogation, the murderer stated that she had allegedly committed a crime as a result of her husband's treason.
Now the competent authorities are checking the detainee for involvement in radical extremist groups.