The press service of the Crimean department of the Federal Security Service reports that the cases of illegal border crossing from Ukraine have recently become more frequent. The report says that people who cross the border in cars, take with them companions who are in the border area. Such activity falls under the ban of Russian law. However, this prohibition does not stop many.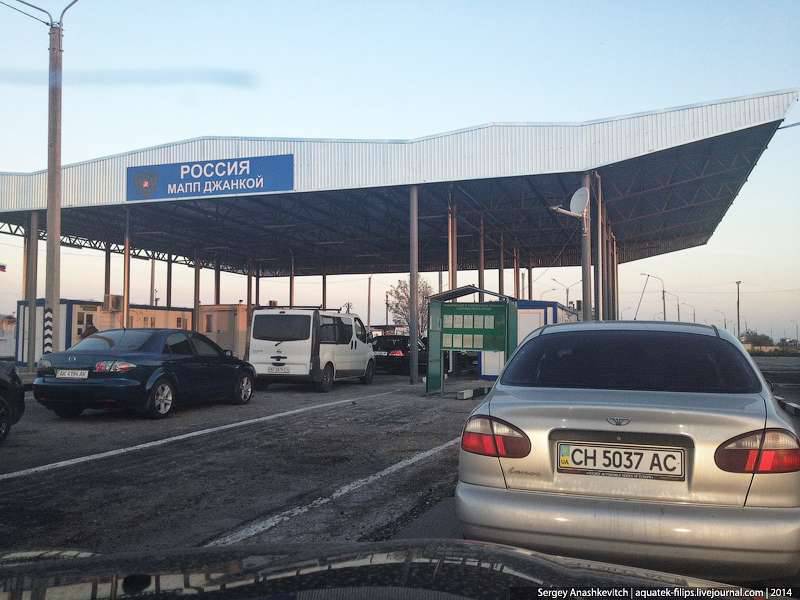 RIA News
quotes statements by the representative of the FSB press service in the Republic of Crimea
From the beginning of 2016, officers of the border department of the Federal Security Service of Russia in the Republic of Crimea have increasingly begun to stop violations of the border regime of the Russian Federation classified by the same sign. In particular, driving a vehicle around the border zone, drivers carry out unauthorized boarding of people on their vehicles into their vehicles. This action, according to Russian law, entails administrative punishment - a fine of between two and five thousand rubles.
Violations of this nature are noted in the area of ​​the border checkpoint "Dzhankoy". Here, the width of the border zone is about 2,5 thousand meters.
It is possible that persons attempting to get to the Crimea on passing private vehicles do not have malicious intent. However, in connection with the statements of the Ukrainian authorities and radical groups that "groups of Ukrainian activists will appear in the Crimea," and what these "activists" are going to do, unnecessary vigilance at the border clearly does not hurt.