A remarkable interview took place in one of the Turkish cafes. Correspondent of the German edition
The World
interviewed a militant terrorist group "Dzhebhat al-Nusra." The name of the militant is called in the magazine - this is a certain 37-year-old Abu Mussab al-Siri, who not only feels comfortable in Turkish territory, but also distributes an interview to the world's largest media.
During an interview, a militant of an organization recognized as a terrorist UN Security Council, told a German journalist about provocations prepared by Dzhebhat an-Nusra. According to the terrorist, the Al-Nusra militants are determined to thwart the peace plan that they are trying to implement in Syria with the help of Russia and the United States. Al-Siri said that the ten-thousand-group "Front en-Nusra" is ready to fight, and will also use all the opportunities to substitute the so-called moderate Syrian opposition. Translation of a fragment of the statement of the militant leads
RIA News
:
Dzhebhat an-Nusra would certainly like to see the cease-fire crash. And for this there is already a strategy: to provoke the Russians. It is necessary to fight the regime (Assad) further, everything else is illusions.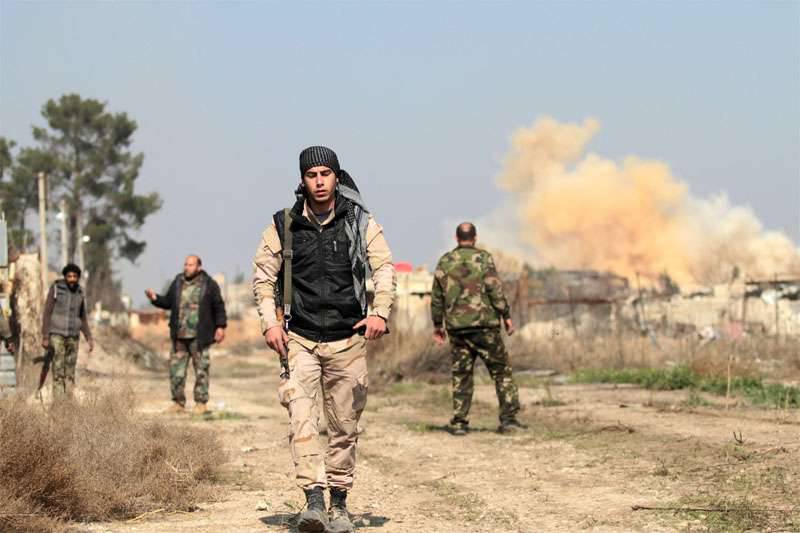 It has long been no secret that the militants "Dzhebhat al-Nusra" support such states as Turkey and Saudi Arabia. If you pay attention to the words of the militant, he uttered in a Turkish cafe, then we can conclude that it is these states that will make attempts to provoke a new wave of conflict, trying to achieve their goals in the region.