Russian Academy of Sciences (RAS) on its
Online
congratulates academician Gennady Andreyevich the Month on the 80 anniversary. "VO" joins the congratulations and wishes the scientist good health and a long fruitful activity.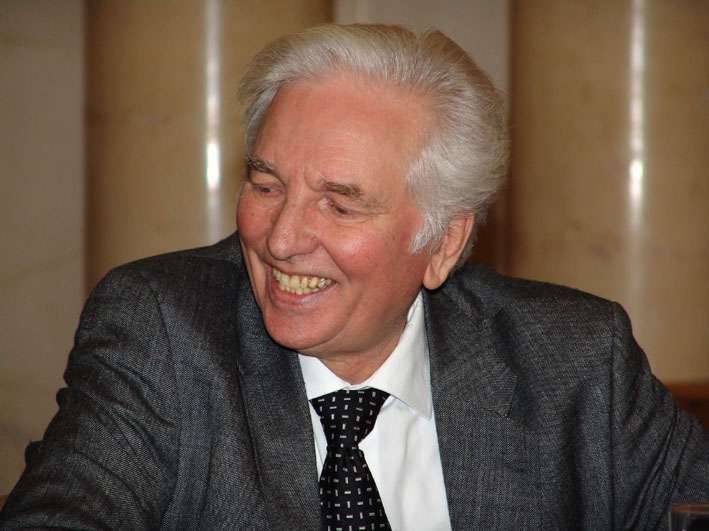 Vice President of RAS, Academician Gennady Andreyevich Month
G.A. Month born 29 February 1936 g in the city of Kemerovo.
"In 1958, he graduated from the Tomsk Polytechnic Institute. From 1961 to 1969 year - head of the laboratory of the Institute of Nuclear Physics at the Tomsk Polytechnic Institute, from 1969 to 1977 year - deputy. Director of the Institute of Atmospheric Optics of the Siberian Branch of the USSR Academy of Sciences.
Since 1977, he is director of the Institute of High-Current Electronics at the Siberian Branch of the Academy of Sciences of the USSR, "the report says.
"In 1987, he created the Institute of Electrophysics of the Ural Branch of the USSR Academy of Sciences and became its director. In 1987, on his initiative, the Ural Branch of the USSR AS was created. In the same year, he was elected Chairman of the Ural Branch of the Academy of Sciences of the USSR and Vice-President of the Academy of Sciences of the USSR.
Under his leadership, new scientific centers and institutes in Syktyvkar, Perm, Izhevsk, Chelyabinsk, Orenburg, Arkhangelsk, Ufa and Yekaterinburg were organized in the Department. From 2004 year to 2015 year - director of the Physical Institute named after PN. Lebedev, "- told the press service.
Month is an outstanding Russian physicist, the founder of new scientific fields, such as high-current electronics and pulsed electrophysics.
The academician "discovered the phenomenon of explosive electron emission and conducted his fundamental research."
"At 1967, he created a high-current nanosecond electron accelerator. He developed methods for generating, correcting and transforming high-power nanosecond pulses. He carried out studies of fast processes in vacuum and gas discharges and proved the fundamental role of explosive processes in these discharges and the volumetric nature of nanosecond discharges in high-pressure gases. Showed the possibility of volumetric discharges in gases with the injection of electrons, which made it possible to create new types of high-power ion devices, including gas lasers. "
The month also developed "compact pulsed electron accelerators and high-power X-ray sources with 10-8 pulse duration - 10-9 pp., Efficient current interrupters based on exploding microconductors" were created.
Among the students of the academician are more than 40 doctors and 100 candidates of science. G.A. The month is the author of more than 600 scientific papers, 2's scientific discoveries, has 40 copyright certificates and about 20 monographs. He became a laureate of many domestic and foreign awards, was awarded the Order of Lenin, the Badge of Honor, the Red Banner of Labor, and other orders and medals.