Chairman of the Ukrainian government Arseniy Yatsenyuk found another way to achieve economic prosperity in Ukraine. According to him, the current problems are connected with the fact that huge areas of the Ukrainian state land "are in the hands of corrupt officials and shadow structures", and to solve these problems, the land from the turnover of "corrupt officials and shadow businesses" must be removed and sold ...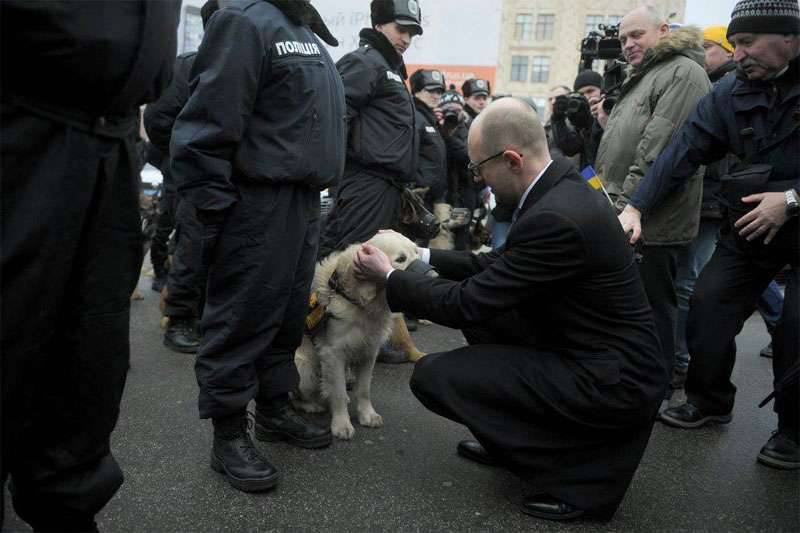 Yatsenyuk:
I believe that it is necessary to sell on the open transparent auction 1 a million hectares of state land, which today is in the shadow and corrupt turnover.
Yatsenyuk made such a statement, proposing to intensify the implementation of land reform. Ukraine is already well aware of what an "open and transparent auction" (in Yatsenyuk) is. As a result of its holding, the Ukrainian lands are in the hands of representatives of the maydanny oligarchy, through which subsequently it may well turn into de facto foreign companies that have long divided the map of Ukraine into attractive territories.
The sale of the Ukrainian land and other core assets is the goal that the protégés of the current Ukrainian authorities pursued in their time, sponsoring the February 2014 of the year.