Last weekend, a powerful airstrike was inflicted on Sana'a, the capital of Yemen.
Aviation
the bomb exploded in the city market of Halek, where it is always crowded. As a result, at least 32 people were killed, dozens of local residents were injured. It is reported
RIA News
with reference to a source in the United Nations. From the statement of the UN press service:
The Secretary-General is concerned about the continuation of intensive air strikes and ground battles in Yemen, despite his repeated calls to end the clashes. In this regard, he seriously condemns the airstrike made by February 27 on the Halek market in Sanaa. He calls for a speedy and impartial investigation.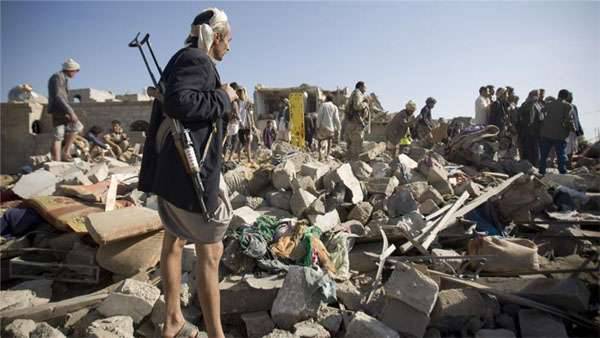 The UN stressed that the airstrike was conducted on a civilian object, which had nothing to do with the real military goal.
So far, no country has claimed responsibility for the airstrike that killed more than 30 people. At the same time, it is well known that the troops of the so-called Saudi coalition are carrying out an air and ground invasion of Yemen. It is the Saudi Arabian troops that have been conducting a military operation in Yemen for several months, moreover, they are conducting in such a way that the areas occupied by al-Qaida militants in Yemen's territory are constantly growing.