Twenty combat vehicles on the Armat platform are being tested, reports
RIA News
a message from Vyacheslav Khalitov, deputy general director of Uralvagonzavod.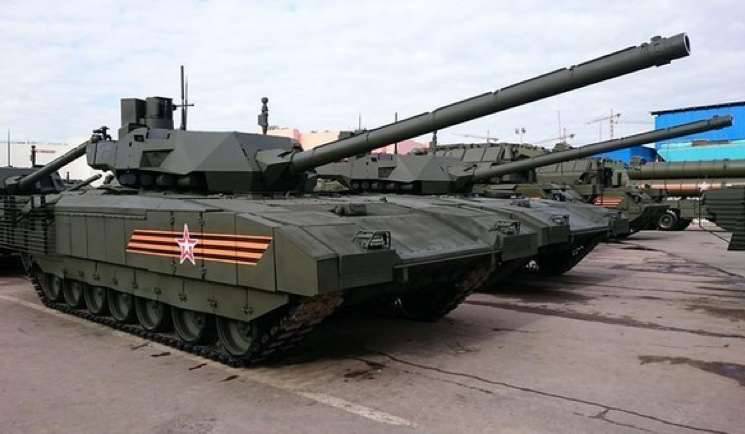 «
Tanks
T-14 and heavy T-15 infantry fighting vehicles are being tested, "he said on the air of the Russian Service radio
News
».
Khalitov noted that "the Armata advanced combat tracked platform created in Russia, which implements the four-level protection system, has no analogues in the world and will allow ahead of the leading tank-building countries, such as the United States, Israel, Germany and France."
"The Armata platform exceeds analogs by 25%, including in terms of security. This is a tank of a different generation ... We made such a qualitative leap forward ... ahead of them, probably, years on 8-10. Therefore, the creation of an example of the type "Almaty" is a repetition, and during this time we will go much further, "he said.
According to the deputy head of the UVZ, "the systems of the first level of protection make it difficult for the enemy to detect an armored vehicle on the battlefield in the radar, infrared and optical ranges".
"We use GALS-technologies related to the protection of the machine with a special coating, creating a reflective surface," he explained.
"The second level of protection allows you to destroy projectiles and anti-tank missiles flying up to tanks. The third level is the dynamic protection system, which destroys the ammunition that has overcome two levels. The fourth level system ensures the survivability of the combat vehicle and crew, "said Halitov.
He also said that the test vehicles will go into service with the army in 2016-2017.