Yesterday, the Syrian military repelled the attack of the group Dais (IG) in the province of Hama (in eastern Syria), destroying the 35 terrorists, reports
RIA News
message agency SANA.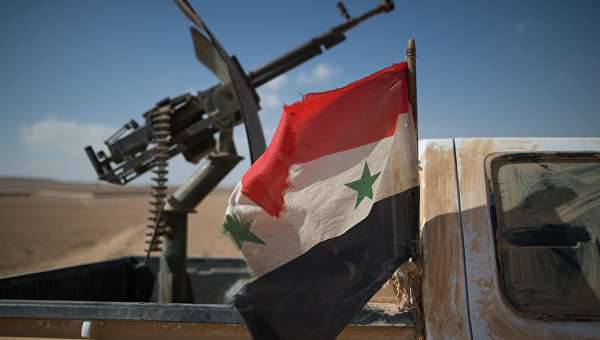 "The militants tried to attack the Syrian army in the city of Salamia in the direction of Tell Abyada. As a result, the military managed to eliminate 35 terrorists, destroy four SUVs with machine guns, a bulldozer, artillery guns and mortars, "a source told the publication.
Also RIA "
News
»Reports on the success of the Kurdish militias, who fought off the city of Tel-Abyad, located near the Turkish border, from the IG.
Earlier in the Kurdish militia said that the terrorists attacked Tel-Abyad and several other settlements from Turkey and the city of Rakka (the unofficial "capital" of the IG).
"All attacks have been repelled, and all the places in which the terrorists managed to gain a foothold have been cleaned. Tel Abyad is now almost completely controlled by the detachments of the Syrian Democratic Forces, with the exception of the village of Hamam Turkaman, "said Talal Salu, the representative of the Syrian Democratic Forces alliance last night.
According to him, the victims of the attacks of bandits were "20 people from among civilians and local militias." Losses themselves militants - 70 people killed.