The representative of the Ministry of Defense of the Russian Federation, Igor Konashenkov, commented on the recent statements of General Bridlav, Commander of the US forces in Europe, about the "US readiness to fight and defeat Russia in Europe," reports
RIA News
.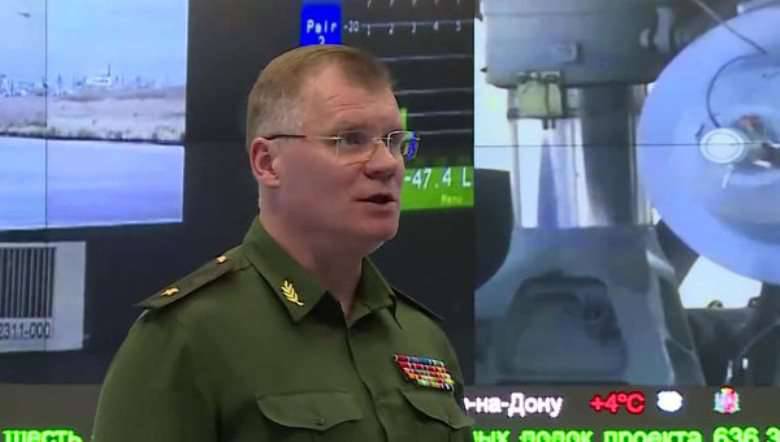 "Over the past two years, it is difficult to find someone else who can match the intensity of the Russophobic hysteria with the current commander of the US forces in Europe, General Philip Breedlove," said Konashenkov.
According to the Russian general, "in Russia, Bridllav's activity has long been viewed in the context of doctor-patient". Nevertheless, his recent statements in the congress about the "" readiness of the United States to fight and defeat Russia in Europe "surprised many even in Europe itself."
Konashenkov noted that "few people paid attention to the fact that the head of the congressional armed forces committee, Mac Tornby, before giving the word to Bridlav, remarked to him that" according to the schedule, you will be replaced in this position and deal with other challenges after 40 years of service "". "Such a presentation is a manifestation of concern about the behavior of Bridlava in the US Congress," - said the representative of the Russian Defense Ministry,
"Therefore, everything that the world community and congressmen frightened General Philippe Breedlove after this verdict is nothing more than a swan song and a belated farewell to a big political scene",
he concluded.
In turn, the representative of the Ministry of Foreign Affairs of the Russian Federation, Maria Zakharova, commented on the statement by Mark Toner - a representative of the US State Department.
Two hours before the signing of an armistice agreement in Syria, Toner told reporters: "I don't know how to better express it: either do business or shut up." With these words, he questioned the seriousness of Moscow's intentions regarding the agreement on Syria.
"Shut up" is you, Mark, tell your colleagues if such an idiomatic communication style is common among American diplomats, "Zakharova wrote on Facebook.
She noted that on Saturday "a briefing was held at the Russian Ministry of Defense about the beginning of an armistice in Syria, at which the Russian side told everything clearly, clearly, and accessiblely."
"So, Mark, until the Russian side has" shut up, "you have a chance to find out what is actually happening in Syria," Zakharova wrote.
And on the air of Russia-24, she said the following:
"What do they say about such very rude statements of the American side. First, of course, they talk about a lack of intelligence, and second, of course, about the absence of a good upbringing. But the main thing is that rudeness is the main indicator of the absence of any arguments. "