The enterprises of the defense complex of the Russian Federation fully restored the design documentation necessary for the repair and modernization of ships and vessels of the Navy built abroad, reports
RIA News
.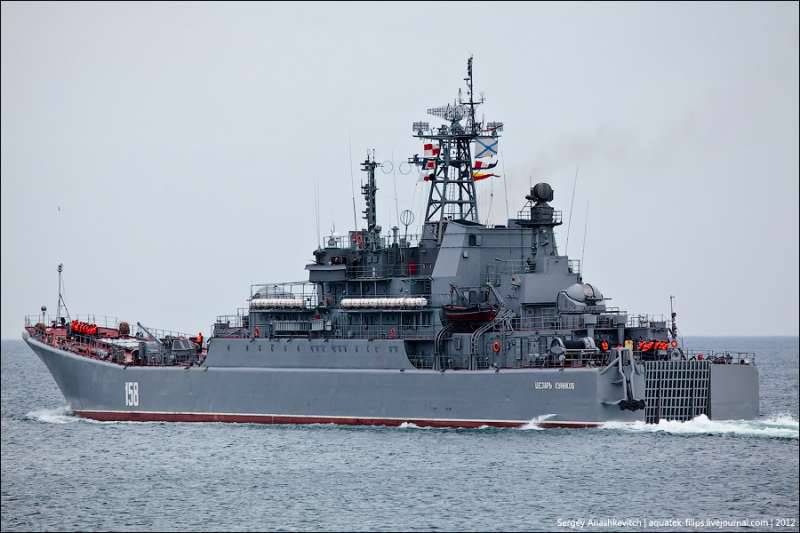 "At present, more than 450 ships, boats, tugboats and support vessels built at the shipyards of Poland, Bulgaria, Finland, GDR and other countries continue to serve in the Russian Navy, but to maintain their technical readiness, authorial supervision is required from these ships, involving technical maintenance of repair and modernization works, "the agency quotes its source in the military-industrial complex.
"For several decades, naturally, all ties with the enterprises and designers of these ships have disappeared. Therefore, a number of scientific organizations and institutes that deal with military ship repair, the functions of technical support designers have been taken over, "said the source.
According to him, "the leading positions in the development of design and technological documentation for foreign-built ships are taken by the 51 Central Design and Technological Institute of Ship Repair," but the Krylov Research Center, the Central Research Institute of Prometheus, the Special Design Bureau of Boiler Building and Solikamsk plant "Ural" ".
"This is a kind of import substitution, which involves carrying out technical calculations for the installation instead of outdated and inoperable equipment of foreign production of domestic analogues of ship systems. That is, as a matter of fact, there is an aggregate replacement of various technical devices on ships for Russian, which meet the design characteristics, and in many respects surpass them, "the source stressed.
He noted that "the most illustrative example of the restoration of full-fledged supervision of foreign-built ships is the repair of the Caesar Kunikov, a large landing ship built in Poland, whose service life has been extended by five years."
"The same work is being carried out with respect to 12 units of the BDK of this project, which are part of the Naval
Fleet
. These ships will serve the fleet for another 10 years, "said a representative of the defense industry.
The agency's reference: "51 Central Design and Technological Institute of Ship Repair, JSC is the head organization of the Russian Navy for the development of regulatory, methodological, design and technological documentation for the repair of ships and vessels components of their products."