The Ukrainian president today signed a law on the basis of which the permanently operating mission of the North Atlantic military alliance will appear on the territory of Ukraine. The official title of the document is as follows: the law "On ratification of the Agreement between the Government of Ukraine and the North Atlantic Treaty Organization on the status of the NATO Representation in (on) Ukraine".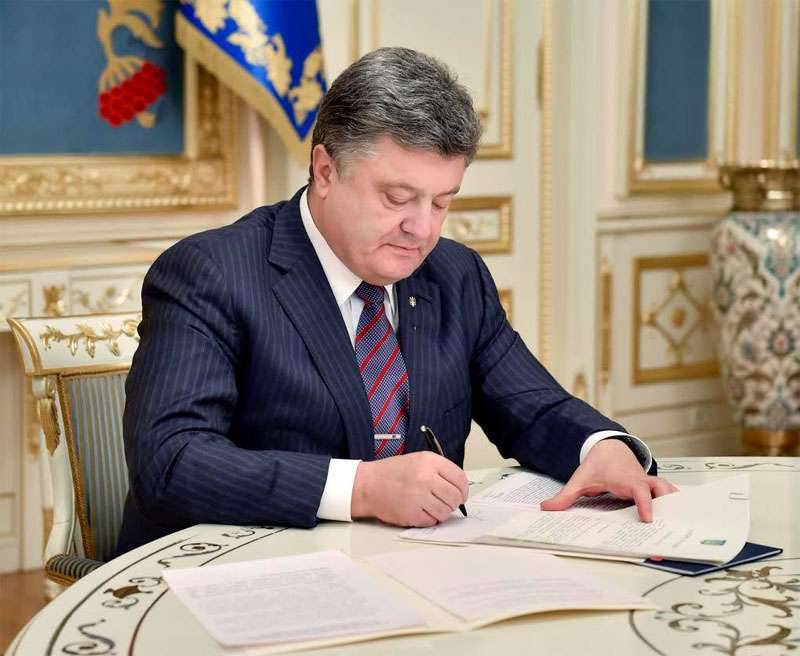 Information Service
UNIAN
reports that the agreement on the establishment of the NATO office was reached in September last year. Now a NATO information and documentation center will appear on Ukrainian soil, as well as a NATO special communications office. At the same time, Ukrainian companies that will serve the NATO representative office, Poroshenko decided to exempt from paying taxes.
From the report:
Also, according to the Agreement, exemption is provided from taxes, customs and other charges, quantitative restrictions on activities within projects implemented in Ukraine through NATO funding (in particular, this will apply to the import and export of goods within trust funds, scientific, educational and other programs).
The submission says that NATO centers in Ukraine will be able to provide "consultative assistance" to Ukrainian security forces.