Italian newspaper
Corriere della Sera
with reference to government sources, reports that the official Rome is preparing a major military operation in Libya. The official purpose of such an operation sounds like opposition to the militants of the so-called "Islamic State." The report states that during the operation Italian patrol ships will be involved, as well as Tornado fighters, which are currently located at the Sicilian base of Trapani.
At the same time, the newspaper emphasizes that today the Italian authorities are awaiting the permission of the Libyan authorities to conduct a military operation. At the same time, it is not reported what exactly the Libyan authorities are talking about, since in this North African country, after the NATO invasion, at least two governments are trying to call each other illegitimate. In addition to the two governments that can not come to a full-fledged consensus, there are no uncontrollable groups in Libya, in whose power there is up to 80% of the country's territory, including several oil-bearing regions. Among these groups is the terrorist "caliphate" of ISIS.
Corriere della Sera
cites a statement by Italian Defense Minister Roberta Pinotti. According to Ms. Pinotti, in Libya today there are at least 8 thousand igilovtsev.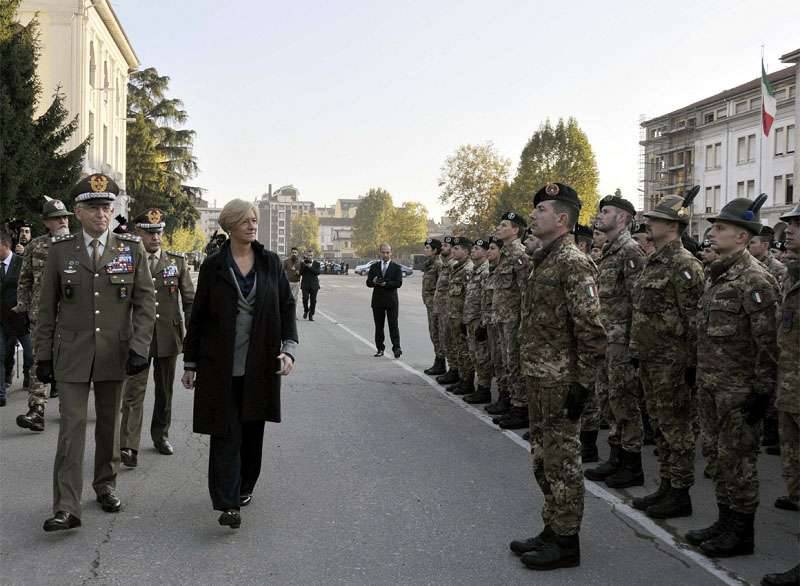 Roberta Pinotti said that Italy is ready to send to Libya up to 3-s thousands of its military personnel, who "first of all will take over the protection of administrative buildings, oil refineries, schools and hospitals."