The National Interest magazine, citing Lenta.ru, published an article entitled "The Hunt for the Next Red October: Russia Creates a New Deadly Submarine," which notes that a possible resurgence of Project Lira 705 (705K) will force fidget american leadership
fleet
.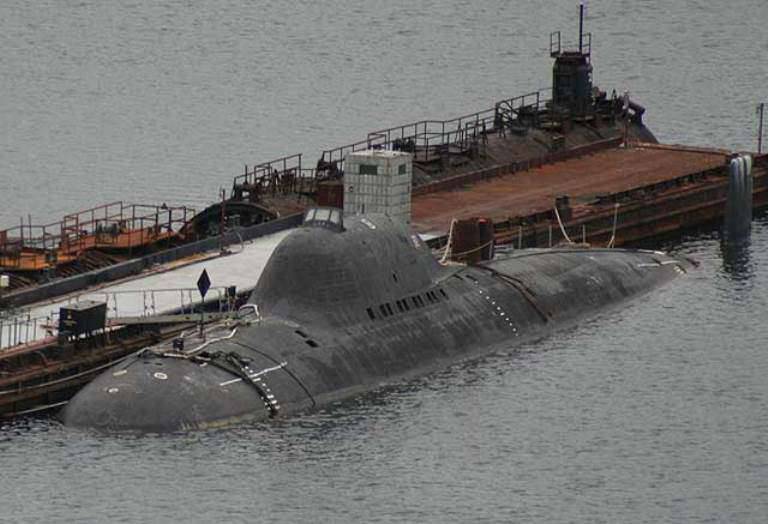 "Submarines of the 705 (705K) project" Lyra "are known in the West primarily as the main antagonist in the film" The Hunt for Red October ". This submarine had no analogues in the world at the time of construction in 70 of the last century. Innovative durable titanium the hull allowed the ship to accelerate to 45 nodes, and the Lyra's crew consisted of only 32 people thanks to the automation of some processes, "the author quotes
Rossiyskaya Gazeta
.
The newspaper reminds that yesterday the Russian edition of Lenta.ru, referring to a source in the military-industrial complex, published information that the Lyra project could be revived, but at a more modern level: the possibility of building robotic submarines is being considered.
"It is not at all necessary to build a completely revolutionary boat, as was done on the 705 project, where an innovative liquid metal coolant reactor, highly automated equipment, and a number of other innovations, including a titanium alloy hull, were used at the same time. A more rational way seems to be the creation of a robot submarine of a usual displacement for this class on the basis of developed technical solutions with increasing automation. The crew of such a submarine can be reduced to 50-55, and later to 30-40 people, "- said the source.
Help "WG": "
The submarines of the projects 705, 705K "Lira" - Soviet nuclear submarines. The immediate destination - the destruction of enemy submarines. It is the world's only serial design of a nuclear submarine in a reactor with a liquid-metal coolant. "