As reported in one of the materials "Military Review", a parade dedicated to the 98 anniversary of the "formation of the Estonian state" was held in Tallinn this week. Estonian media, citing the country's main military department, said that about 1,1 thousand people and 90 units of military equipment took part in the parade. A day after the parade, a video of the parade appeared in the Baltic Internet publications, which, being behind the scenes, was commented by a Russian-speaking citizen of Estonia. Here are just a few comments on the "outstanding" action arranged in the center of the Estonian capital from the author of the video, which can be seen by clicking on
link
:
These four people will surely save us ...
Estonian special forces ... Balaklava ... Green sector ... Polite men ... ALL? !! But no, there is someone else going ...
I'll show it on Facebook to Muscovites - let them laugh.
So we went to the debate - without belts, and they have a whole American army.
You see how many medals they have. Where did they fight? ..
After some time, it turned out that the representative of the fire service, or rather the head of the Kesklinna group of the Põhja rescue center, Sergey Menkov, commented on the Estonian parade. The Estonian Rescue Board said they were forced to terminate their employment relationship due to "inappropriate comments".
After Sergey found out about his dismissal, he made several entries on his page on the social network:
I think the rescue department would be happy to get rid of me. Well, I served my. In fact, there are big changes ahead and for 10 euros per day I do not intend to be on house duty. "There is much in the world, Horatio, that our sages have not dreamed of."
I hope my colleagues (namely colleagues) will not remember me dashing.

Regarding my "interviews and comments" appearing in various media, I must tell my friends that this is a lie. Until the end of the disciplinary investigation, there will be no comments, much less an interview on my part.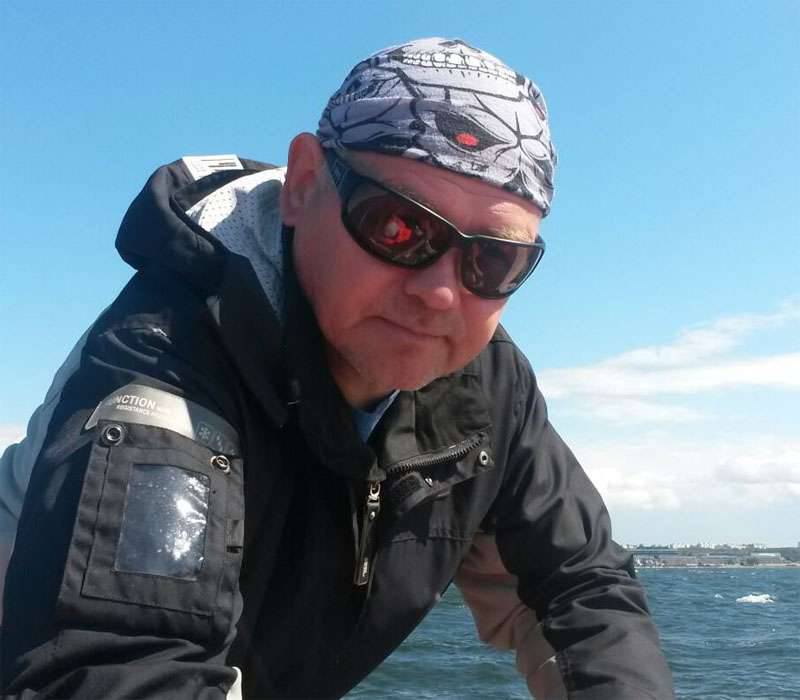 Video with comments of the Estonian parade is published on the page of the Estonian edition of Postimees.
LINK - HERE
.
Estonian officials dismissing Sergei, who really pleased the people with his report from the Tallinn "show", once again proved that Estonia is a totalitarian, dwarf state with a completely absent concept of "freedom of speech" and "freedom of opinion". The Military Review is grateful for such a bright Tallinn report to Sergei Menkov, and hopes that the Russian authorities will already offer Sergei a decent job in his important profession, if, of course, he will not mind.