China began construction in Djibouti of the point of logistics of its Navy in accordance with the previously signed agreement, reports
MIC
with reference to the representative of the PLA Wu Qin.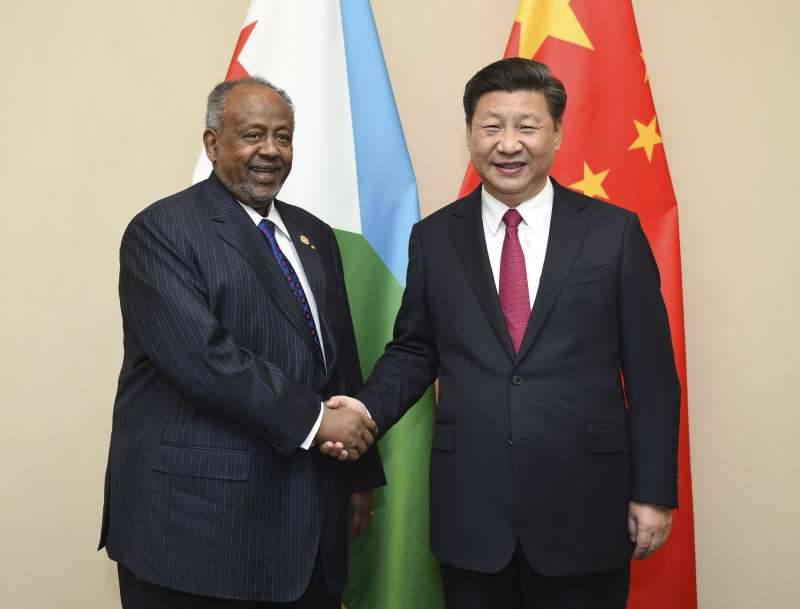 Djibouti President Ismail Omar Gelle and PRC Chairman Xi Jinping
"China and Djibouti, during friendly consultations, reached a consensus on the issue of building a security center in China in Djibouti. This facility will be used mainly to provide recreation, recruitment and material supplies for Chinese military units performing ship security, peacekeeping and humanitarian rescue missions in the Gulf of Aden and the waters off the coast of Somalia, "said Qian.
"Currently, construction of the zero cycle has begun at this facility, the Chinese side has sent part of the staff to conduct the relevant work," he said.
Currently, there are also bases in the USA and France in Djibouti. The president of a country located in the Horn of Africa, said in early February that the PRC also had the right to set up its base in Djibouti in order to "defend its interests, like everyone else."