After a month and a half of work, the United States submitted to the UN Security Council a draft of new sanctions against Pyongyang. This is the toughest package of restrictions that have been applied to North Korea over the past 20 years,
RIA News
.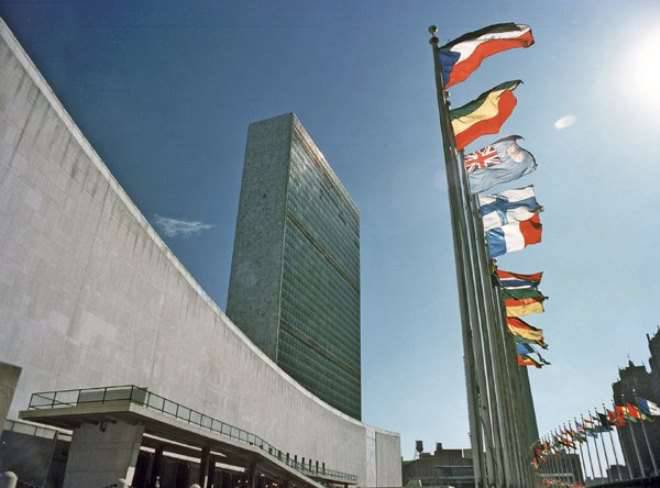 Voting on the draft sanctions resolution may take place next week.
The author of the document is the USA, however, China and South Korea helped them in their work.
"For the first time in
stories
all cargo (cargo ships) going to and from the DPRK will be subject to mandatory inspections. For the first time, the sale of all conventional weapons of the DPRK will be banned. In addition, the resolution will impose financial sanctions against banks and savings of the DPRK, and ban all nuclear and missile dual-use facilities, "US Permanent Representative Samantha Power told reporters after submitting the project to the Security Council.
"Also, for the first time, the UN Security Council will impose sectoral sanctions on the DPRK, restricting, and, in some cases, prohibiting the export of coal, iron, gold, titanium, and rare natural minerals from the DPRK, while also prohibiting the supply of aviation fuel to the DPRK," - she added.
"We support the adoption of a UN Security Council resolution in the current situation," the representative of China to the UN, Liu Jieyi, told reporters. "Beijing hopes that the resolution will achieve the goal of denuclearizing the Korean Peninsula, peace and stability."
At the same time, the Chinese diplomat stressed that "the resolution should lay the way for negotiations, and not become a stone wall on the way to improve the situation."
Earlier, Russian Permanent Representative Vitaly Churkin, raising the question of the response to the continuation of nuclear and missile tests in the DPRK, stated that "a new UN sanctions resolution should not lead to a humanitarian and economic collapse in the country."