CIA Director John Brennan in an interview with American
National radio station
stated that, in his opinion, there are "thousands of Russian military" in Syria. According to Brennan, Russian President Vladimir Putin is thus "realizing the agenda of Moscow." Brennan argues that it was the entry into Syria of "thousands of Russian military personnel" that allows Vladimir Putin to carry out military support for the "Assad regime."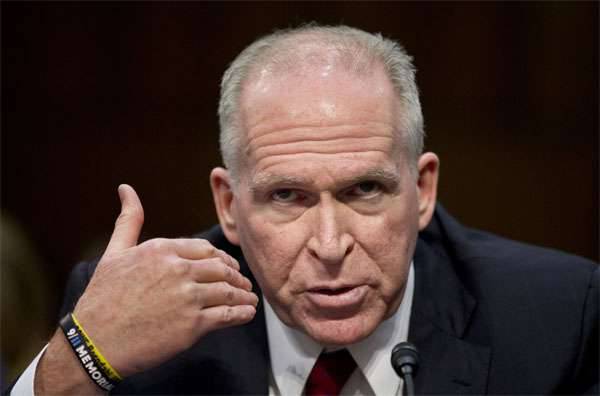 Statements of the Director of the CIA commented the deputies of the State Duma of the Russian Federation. Sergey Zheleznyak, a deputy from United Russia, publishes his comment about Brennan's Facebook application:
The attempt of the American special services to search for thousands of our military in Syria, without citing any evidence and knowing that we fundamentally do not consider participation in the Syrian ground operation, what is it? An attempt to explain in such a fantastic way the reason for the undesired and unexpected for Washington successes of the Syrian army with the support of the Russian HQs in the fight against terrorists? The desire to justify any invented excuse to justify its own inefficiency in the Middle East and diminish the diplomatic and political achievements of the Russian leadership? Most likely, all this in one way or another results in the pathology of the American special services to utter pathological nonsense, for which professional military and politicians would be ashamed. Attempts to expose halfworld half-worlds, shaking bubbles with white powder, the American authorities, alas, succeeded, and more than once. But the world must learn from these bitter mistakes and not let itself once again be drawn into the abyss of bloodshed due to the fakes that are abundantly fed by the American special services to public opinion.
Attention is drawn to the fact that about the "thousands of Russian military in Syria," say the same people who continue to "see" "thousands of Russian troops in the Donbass." At the same time, the CIA for some reason does not remind of how many American servicemen are currently in foreign countries from Japan to Germany.