During the hearings in the Committee on the Armed Forces of the US House of Representatives, the commander of the American contingent in Europe, General Philip Breedlove made another loud statement about the "Russian aggression." According to the American general, Russia is building up its military potential, but "if necessary, (the United States) will fight and win."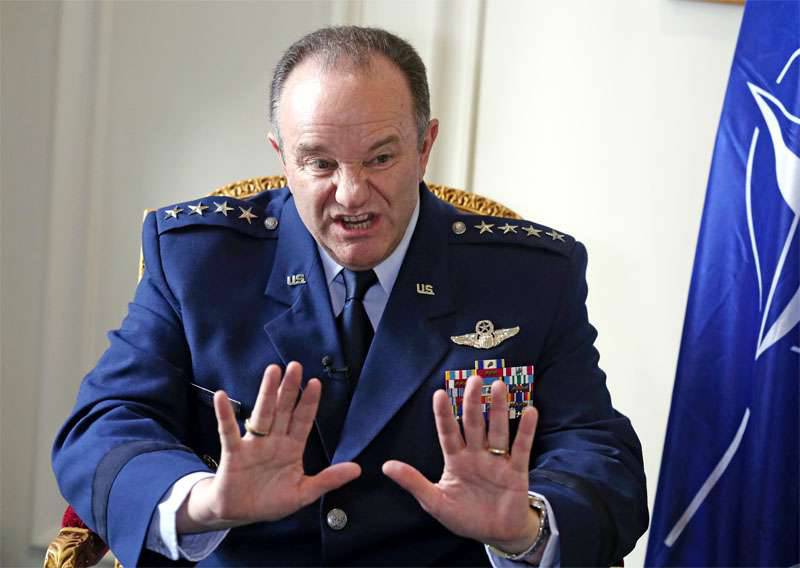 Recall that the States have already decided on their military strategy in Europe, which is designated precisely as "counteracting Russian aggression."
Attention is drawn to the fact that the state that has been occupying the European continent for more than 70 for years and is not going to leave the occupation zones from the Baltic states to the Iberian Peninsula is going to fight virtual aggression. Moreover, the "Russia is the aggressor" formula allows the Pentagon to beat out additional funding from Congress.
It must be said that immediately after Bridlaw's speech a rather unexpected turn took place in front of the congressmen.
RIA News
, referring to the head of the aforementioned committee of Congressman Thornberry, reports that the commander of the European command of the US Army, Mr. Bridlove, will soon leave his post. Thornberry told the 60-year-old general himself during a hearing in the lower house of the American parliament.
The congressman noted that now Breedlove will "deal with other challenges." Will oppose the "North Korean aggression" or the "preparing Martian invasion"? ..