Information Agency
Rider
reports that the first dispatch of humanitarian aid through the UN to the ISIL-de-es-Zor besieged by militants was allegedly unsuccessful. With reference to UN officials, the news agency reports that the cargo that was dropped from the aircraft was "partially damaged, partially landed in an un-designated area." According to the UN representative, only part of the cargo was in Deir ez-Zor, where, as reported, it came to local residents.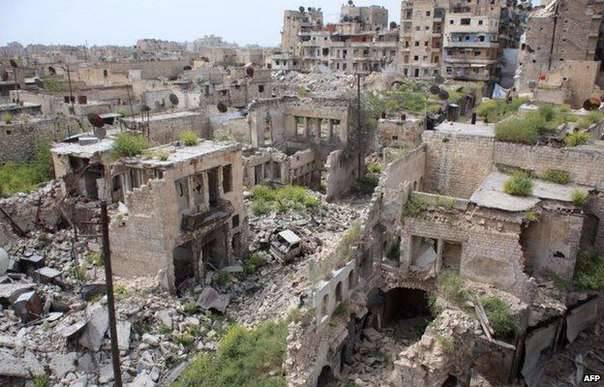 At the same time, UN Deputy Secretary General Stephen O'Brien said that he did not know anything about that "unplanned" area, where a substantial part of the humanitarian cargo had landed. Could this mean that the UN food, medicine, blankets, hygiene products and other goods could be in the hands of ISIS militants who, in recent times, are experiencing obvious supply problems in Syria? And where did O'Brien get the information that the cargo didn't reach the target exactly during the discharge from the aircraft?
So far there is no official data on which aircraft dropped the cargo in the province of Deir ez-Zor. Earlier it was reported that the delivery of humanitarian goods to the Syrian province will be handled by the airlines of Russia, the United States and the aircraft assigned to the United Nations itself.
At the same time, the Russian side does not confirm the information regarding the fact that it was precisely this consignment of cargo that was dropped from Russian aircraft, nor does it confirm the damage and landing of humanitarian cargo "in an un-designated area."