Three major Turkish opposition parties criticized Davutoglu's statement about supporting the "moderate" Syrian opposition, calling it interference in the affairs of the Arab Republic, reports
RIA News
message of the newspaper Hurriyet.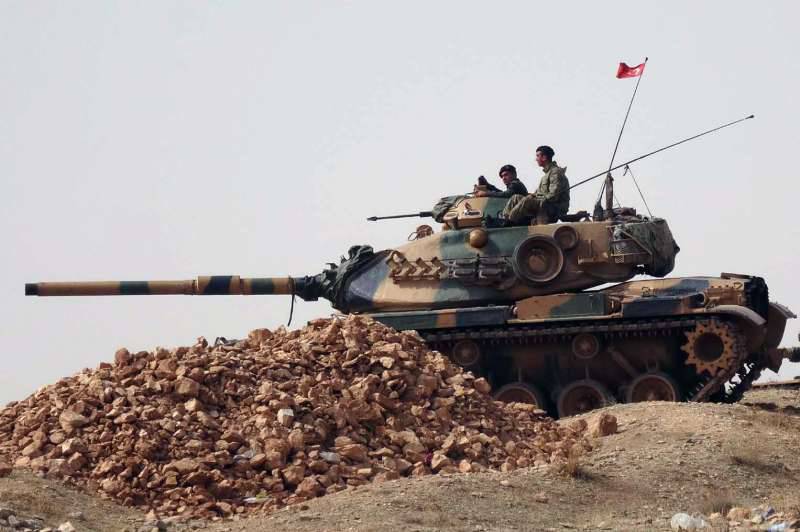 Earlier, the prime minister told Al-Jazeera that the Syrian troops, supported by Russia, have not yet occupied the cities of Aleppo and Idlib. "How would they (the Syrian opposition) defend themselves if they did not have Turkish support? A moderate Syrian opposition exists today thanks to Turkey, "added Davutoglu.
"The statements of the Turkish Prime Minister clearly show the interference in the internal affairs of Syria, which violates international law. Such intervention is contrary to the UN Charter, "said Turkish opposition MP Ryza Turmen (People's Republican Party).
Another parliamentarian - Hishyar Ozsoy (Party of Democracy of Nations) called the statement of the prime minister "an interesting recognition".
According to him, "when Turkey officially acknowledges that it supports groups that are fighting against the Syrian government, it confirms that it violates international law, and this is unacceptable."
"This recognition says that Turkey participates in a mediated war and threatens the territorial integrity of Syria by spreading the influence of terrorist organizations," said the deputy from the National Movement Party, Oktay Vural.
The statement of Davutoglu is actually "a recognition of the fatal situation that has developed in Syria under the influence of Turkish policy," he added.