The Afghan Ministry of Defense spreads information about a successful special operation conducted by Afghan security forces. If you believe the message, which with reference to the military departments of Afghanistan leads
Xinhua
then only for the past day in different Afghan provinces 46 militants of the so-called "Islamic State" were liquidated. The report says that more 26 militants were injured. The operation was carried out jointly by the police, the army and the special services of Afghanistan.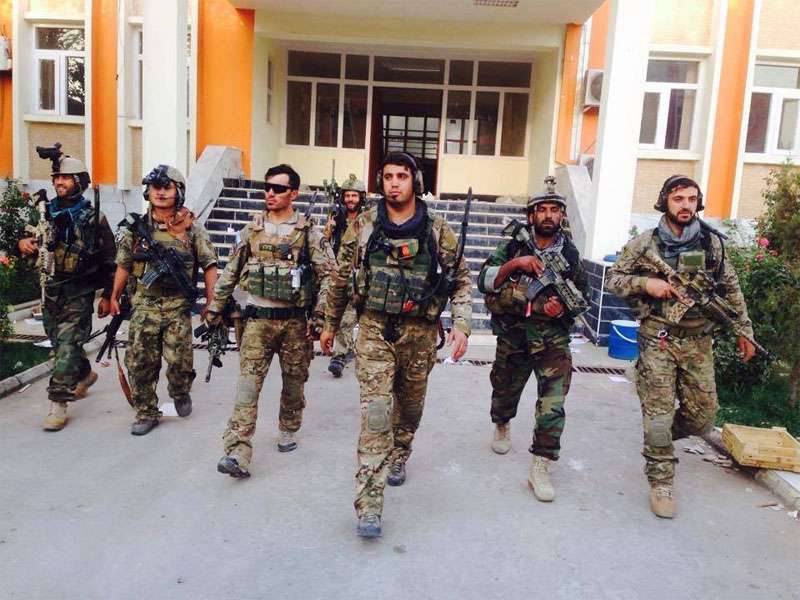 The ISIL militants are most active in the northwestern provinces of Afghanistan. In the same place, troops of the Afghan army, which is directly involved in the command of Abdul-Rashid Dostum, who holds the post of vice-president since 2014, are quite successfully against ISIL. At one time, Dostum called on Russia to assist official Kabul in fighting the terrorist threat.
It should be noted that the day before the Russian side landed at Kabul airport, on which about 10 thousand Kalashnikov assault rifles were delivered to the country. In Moscow, reported that the supply of small
weapons
was held at no cost. The Russian adviser to the head of the national security of Afghanistan, Mohammad Atmar, met the Russian plane that arrived in Kabul. He noted that Russia has been consistently helping Afghanistan fight terrorism, adding that international terrorism is a common enemy for both the Afghan and Russian peoples.
In the arsenal of the army of Afghanistan in addition to Russian weapons and weapons of countries that are part of NATO.