Azerbaijani Foreign Ministry sent Russia a note of protest in connection with the entry into force of the agreement on the provision by Moscow of a loan to Yerevan for $ 200 million for the purchase of Russian weapons, the resource reports
Minval.az
with reference to the representative office Hikmet Hajiyev.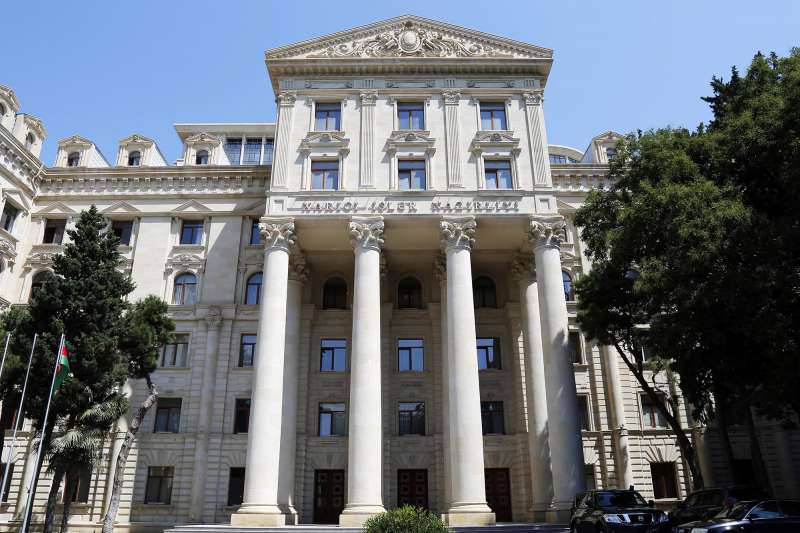 "Transfer to Armenia
weapons
and offensive military equipment does not contribute to the settlement of the (Armenian-Azerbaijani) conflict, "Hajiyev said.
According to him, "Azerbaijan has repeatedly brought to the attention of the international community the irrefutable facts that the weapons and military equipment acquired by Armenia are deployed in the territory of Azerbaijan's occupied Nagorny Karabakh region".
"By placing these weapons in the occupied territories without the consent of the exporting country, Armenia thus thus grossly violates its international legal obligations, as well as the regime and transparency of arms control. Thus, Armenia strengthens its military presence in the occupied Azerbaijani territories, "the diplomat said.
"Azerbaijan demands from the exporting country, that is, from Russia, to obtain guarantees for non-use of sold weapons and military equipment in the Azerbaijani territories occupied by Armenia, as well as along the Azerbaijani-Armenian border,"
added on.