On the
Online
"Russian Public Initiative" published a petition to rename the 7-nd Rostov lane of the Russian capital into the lane of the pilot Oleg Peshkov. It should be noted that at the Moscow address, 7, Rostovsky Lane, house 12 is located the Turkish Embassy - the state, the fighters of which shot down the Russian Su-24M bomber last year. His crew performed antiterrorist missions in the sky of Syria. On that day, the crew commander, lieutenant colonel Oleg Peshkov, and the marine infantryman Alexander Pozynich, who was put in a special group to rescue the crew in the north of Syria, were killed.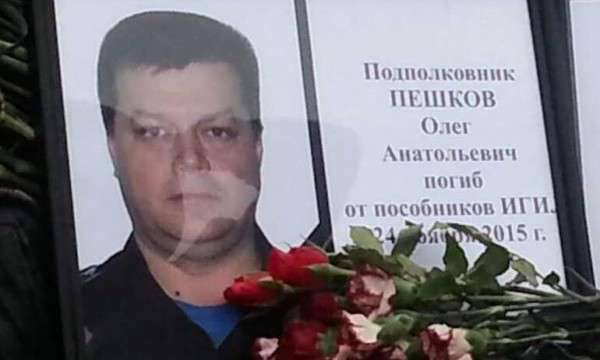 The initiative to rename the 7 of Rostovsky Lane into the alley of the pilot Oleg Peshkov is supported by many famous Russians. In particular, the initiative is actively supported by actor Mikhail Porechenkov.
Портал
National service
News
reports that the initiative to rename the alley in which the Turkish diplomatic mission is located is also approved by other actors - in particular, Denis Nikiforov, known for the films Molodezhka, Yesenin, Shadow Boxing, and Alexey Ogurtsov, who starred in films "Day Watch", "Paragraph 78", etc.
The initiators of renaming the lane say that in this way official Ankara will forever remember the name of the pilot who died in Syria after being hit by Turkish airplanes. The name of the pilot is also the memory of the feat that the Russian Aerospace Forces perform in the Syrian sky, helping the Syrian people to get rid of the terrorist contagion.
The network discusses other ideas about renaming the lane in which the Turkish Embassy is located. One of the options is an alley in memory of the Armenian Genocide.