Today (25 February) Georgia marks the "mournful date" - "Day of the Soviet occupation". Opening the meeting of the Cabinet of Ministers of the country, the newly-minted (from 30 December 2015) Georgian Prime Minister Giorgi Kvirikashvili issued a pompous speech in connection with the "mournful date", in which he condemned the "invaders and aggressors" and called the Georgian army "a worthy force on guard sovereignty. The head of the Georgian government, Kvirikashkli, did not intend to stop there, and said that Georgia, it turns out, "won the battle for sovereignty."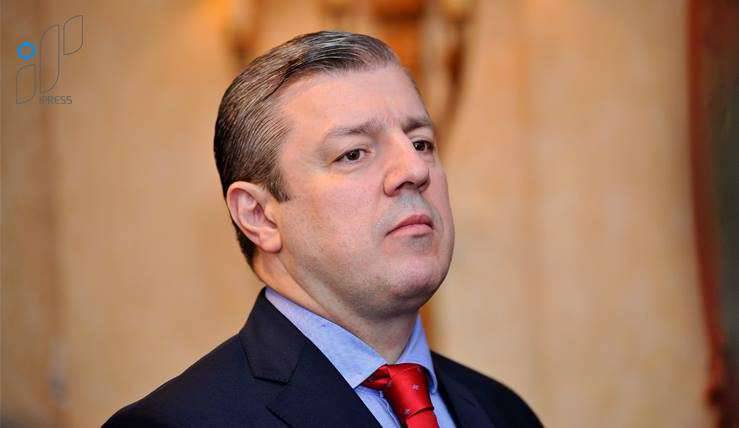 Newspaper
"Sight"
quotes the Georgian prime minister:
Today is the day of the Soviet occupation. Our army, people's guards and volunteers showed heroism in a predetermined battle. That battle was lost, but the merit of those people and many other heroes is that the flag of Georgia flies over this building, we make sovereign decisions on our pro-Western course. For centuries, future generations will light the way an example of the heroes of those days. Georgia won the war for the preservation of sovereignty.
It should be recalled that on February 25, 1921, Red Army units entered Tbilisi. This very day was chosen as a "mournful date" in 2010 at the initiative of the then leader of Georgia, Mikhail Saakashvili. At the same time, Mr. Saakashvili, having initiated the inclusion of a new memorable date in the Georgian calendar, for some reason did not include the day of the Turkish occupation in it. But in vain ... After all, if it were not for the Red Army units, then today the "state" Georgia, at best for him, would exist within the framework
historical
regions of Turkey ... And where would the Georgian flag now fly and Kvirikashvili delivered his speeches, we can only guess.