The command of the SAR army reports that the Syrian armed forces units have beaten off the militants from the key settlement Hanacer in the south-east of the province of Aleppo. Earlier, Hanaser was under the complete control of the militants of the so-called Islamic State. Through this town went the supply of terrorists who are in the largest Syrian city. After the success in Hanaser, Syrian troops cut off all the main supply chains for the militants remaining in the Aleppo area.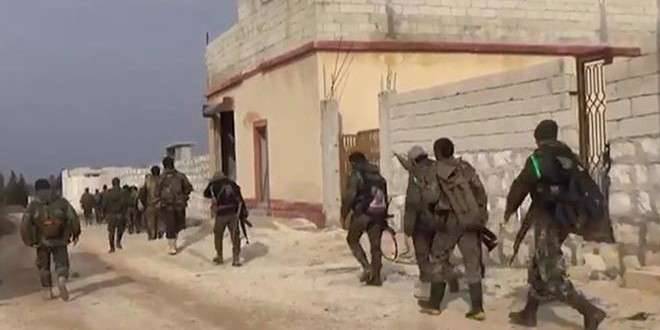 Information Agency
SANA
reports that before the liberation of Hanaser, the soldiers of the Syrian army and the people's militia destroyed a large group of militants DAISH (IG) in the villages of Rasm An-Nafl and Burj Az-Zarur. The successful operation was carried out after an attempt by terrorists to take control of a section of the highway connecting the provinces of Aleppo and Hama. The section of the highway in the Khanaser area was mined, but this did not help the terrorists to hold their positions.
Recall that previously the channel of supply of terrorists in the province of Aleppo from the north was blocked. On this route, the militants received
weapon
, ammunition, ammunition, medicines and food from the territory of Turkey. Ankara still continues to declare that these were purely "humanitarian supplies". It is strange that "humanitarian aid" reached terrorist groups, but did not reach civilians in need of food and medicine.