The road from Turkey to Syrian Aleppo is used for the delivery of humanitarian aid, as well as for commercial cargo and civilian transport, reports
RIA News
State Department message.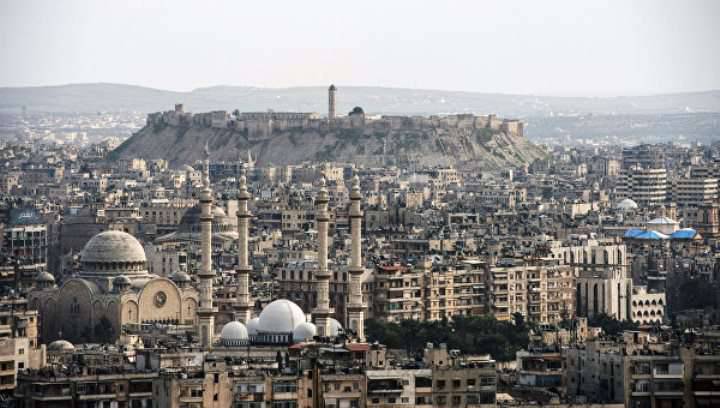 Aleppo, archival photo
On Tuesday, US Presidential Envoy Coordinator Brett McGurk said that "the corridor from Turkey to Aleppo is primarily humanitarian." Russia "is working with the corridor overlap together with the Syrian regime."
"The Russians claim that weapons are coming along this corridor. In fact, first of all, it is humanitarian aid, "said McGerk, adding that" attempts to close the corridor led to a real humanitarian crisis. "
RIA "
News
"Asked McGurk for clarification of the words to the State Department. They answered:
"The main route used by humanitarian agencies for deliveries is along the 214 route. In addition to being used by humanitarian organizations, it is also a key road for the trade and civil movement. "
And in the White House they didn't clarify at all what McGurk's "first and foremost" is hidden under the "mysterious" phrase.
To the direct question of the agency, "for what other purposes does this corridor serve," the high-ranking representative of the presidential administration answered:
"The escalation of hostilities that Russia has been carrying out in Syria in recent weeks does not meet its obligations to help reduce the level of violence and advance towards a political settlement, which the members of the Syria International Assistance Group have taken."
"Russian bombing in Syria exacerbates an already terrible situation," he added.
The interviewee also noted that the attacks of the VKS "led to the death of civilians and to the fact that over 100 thousands of people became refugees. This has very real consequences for Syria's neighbors and for Europe. "