New Delhi plans to announce a tender for the purchase - designing with the help of foreign specialists and building a fourth aircraft carrier at shipyards in India, a blog reports
bmpd
with reference to the TTU newsletter.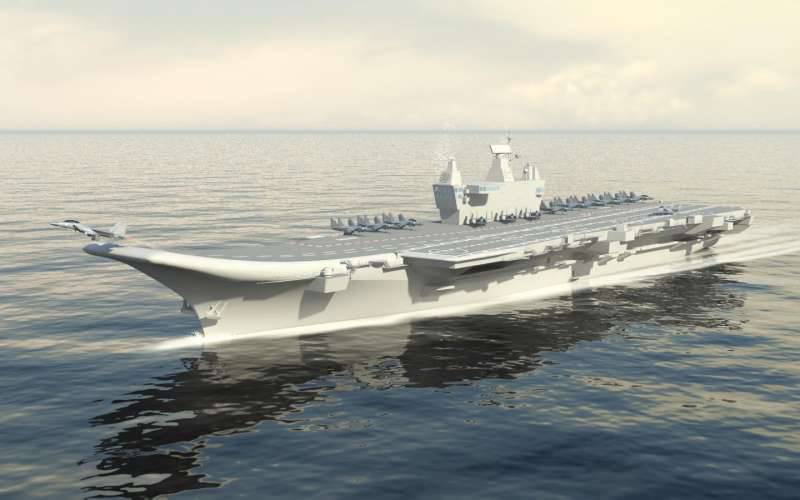 Vishal aircraft carrier design image
According to the publication, the aircraft carrier must have a "displacement of 65000 tons, length of 300 meters and width of 70 meters." ("Almost English carrier of Prince of Wales", - the author notes).
"New Delhi seems to be leaning in favor of the nuclear power plant, which is considered less costly for long-term operation, as India expects to keep the new aircraft carrier (called Vishal) for 50 years," writes the publication.
According to the author, "the composition of the Vishal wing will be one of the most difficult elements of the tender, since the number of aircraft required reaches 54 units."
The country's Defense Ministry intends to achieve unification in the supply of spare parts for Navy and Air Force aircraft. Therefore, the Indians will evaluate "only Rafale and MiG-29, which meet this condition (modification of the MiG-29K already constitutes the wing of the aircraft carrier Vikrant)".
At the end of January, a French delegation visited India, the purpose of which was to offer the Indian Navy to enter into a contract for the supply of the deck version of the Rafale aircraft manufactured by Dassault Rafale.