The X-34 anti-ship missiles seen on the Su-35 Russian aircraft indicate that the Russian Federation Airborne Forces have problems with ammunition in Syria,
Look
opinion portal Strategy Page.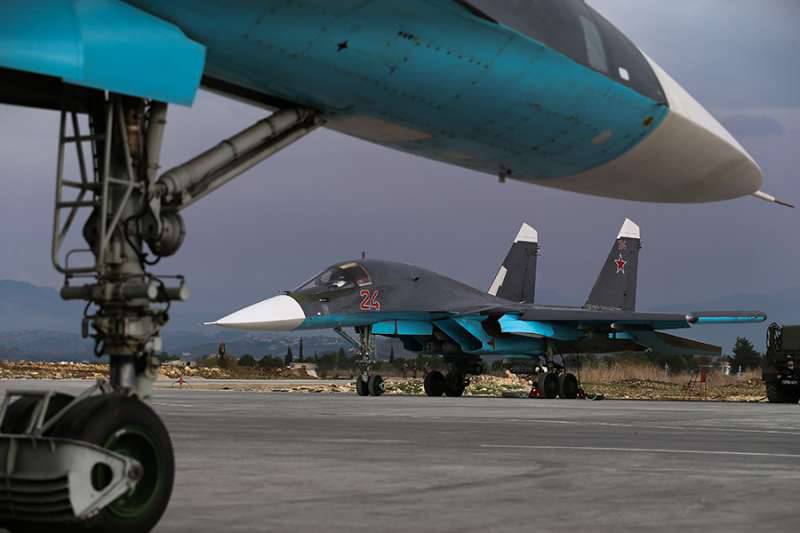 "The X-35 missile entered service in the 2003 year and is similar to the American Harpoon missile, but lighter (520 kg versus 728 kg) and has a smaller range (130 km compared to 224 km). X-35 can also be released from helicopters, airplanes or coastal batteries, "the resource notes.
According to the newspaper, "X-35 has never been used in a combat situation." This "rocket can be used against ground targets, but it is too expensive compared to conventional guided bombs," he writes.
"There have never been many guided bombs in Russia, and there are too few pilots who would have experience using them," says Strategy Page, noting that "the Russian group in Syria quickly exhausted its supply of guided munitions."
"For a long time, Russia believed that such weapons could only be used in rare cases. The requirements of the operation in Syria were such that by the end of 2015, the munitions of recent production and old stocks were not enough. And in 2016, there are more and more reports that Russian combat aircraft use unguided bombs, which makes Russian military aircraft more vulnerable to anti-aircraft fire, and the meaning of using X-35 appeared, "the portal concludes.
The newspaper reminds that almost from the very beginning of the operation, the Pentagon began to criticize the work of the Russian Federation of Spacecraft, arguing that Russian aircraft in Syria do not use high-precision ammunition, which leads to civilian casualties.
As Vladimir Putin stated earlier, they began to blame Russia even before the first combat aircraft took off.