Russian designers are considering the possibility of creating nuclear submarines-robots with a sharply reduced crew due to the high automation of ship systems, reports
MIC
with the link "Lentu.ru".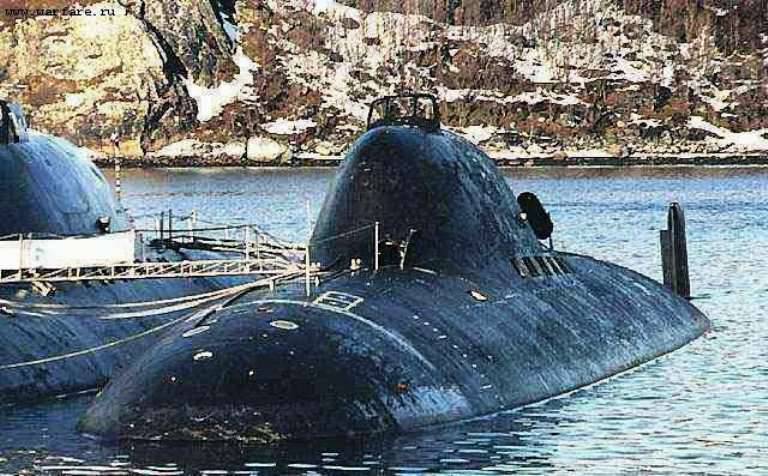 "Such submarines were previously built in the USSR, and new technologies will enable them to create more reliable counterparts," a defense industry source told the publication. - We have twenty years of experience in operating the 705 (705K) Lira project boats in the 1970-90s. It was a very promising project, but its disadvantage was the concentration of too many new technical solutions at the same time. "
According to the interlocutor, "the Soviet submarines of the 705 project, whose crew was reduced to 32 man vs 70 and more in the same class boats of the same age, were not very successful due to the difficult maintenance that led to long breaks between hikes."
And although there were no accidents with loss of life on these submarines, nevertheless, "the reliability of their equipment was inadequate, and regular minor breakdowns reduced combat readiness," he noted.
"It is not necessary to build a completely revolutionary boat, as was done on the 705 project, where an innovative liquid metal coolant reactor, highly automated equipment, and a number of other innovations, including a titanium alloy casing, were used at the same time. very compact volume, said the source. - A more rational way seems to be the creation of a robot submarine of a usual displacement for this class on the basis of developed technical solutions with increasing automation. The crew of this submarine can be reduced to 50-55, and later to 30-40 people. "
Help newspaper:
"Nuclear submarines of project 705 (705K) Lira were built for the USSR Navy in Leningrad in 1968 and Severodvinsk in 1967, while the construction of the lead boat in Sevmash was delayed until 1977 in connection with the investigation of the causes of the accident of a nuclear power plant on the head submarine K -64, which went into operation in 1971. In total, from 1971 to 1981, the USSR Navy received seven submarines of this project. In the 1990s, Project 705 boats were decommissioned. fleet, in the second half of the zero - disposed of. "