Turkish President Erdogan said that Turkey will not stop the shelling of the Kurdish militia operating in Syria. According to Erdogan, the Kurdish Syrian self-defense units should be included in the list of those groups in respect of which the military operation will continue. Recall that 22 February Russia and the United States agreed to suspend the military operation in Syria in relation to those groups that will add up
weapon
. The cessation of the military operation will not affect ISIL and Dzhebhat an-Nusra, since these organizations are recognized as terrorist by the UN Security Council.
Erdogan's statement leads
Interfax
:
If the "Islamic State" and "Dzhebhat al-Nusra" cease-fire does not apply, then the Kurdish groups "Democratic Union" and "Popular Self-Defense Forces" should also be outside of the cease-fire regime.
Meanwhile, Turkish Prime Minister Davutoglu accused the Russian Federation of creating a "belt of terror" near the borders of Turkey. According to Davutoglu, Russia, along with Assad, the Kurds and (attention!) ISIS creates hotbeds of instability at the Turkish borders. Ahmet Davutoglu quotes TC
Russia Today
:
In the north of Syria is a transparent game. Russia, the Syrian regime, ISIL and the Kurdish people's self-defense detachments united to form a belt of terror along Turkey's southern border.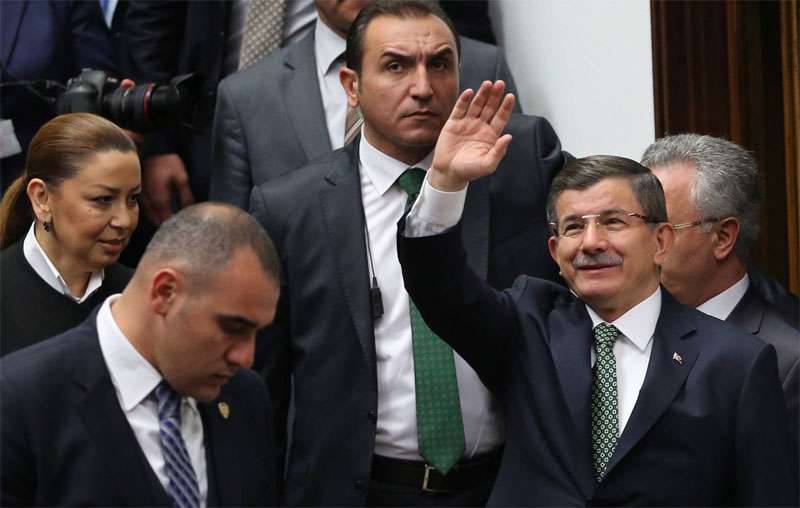 Recall that Russia and after February 27 (the date in the Russian-American agreements) will continue to strike at LIH. Based on this fact, a question arises to the Turkish authorities: if Russia has bombed the terrorists of the so-called "Islamic State", and Ankara has opened its borders for these terrorists in recent years, then who really united with ISIL? .. And why Turkey will continue to inflict Artillery strikes against the Kurds, if it is the Kurds today that are more active than other self-defense units fighting the ISIS terrorists in northern Syria? ..