A group of storytellers from
Bellingcat
published another "report" about the crash of "Boeing-777" in the Donbass. This time, the representatives of the "investigation", who do not go further in the discussion of "data" from social networks, decided to announce who they consider to be involved in striking the Malaysian airliner. The answer to this question
Bellingcat
gives already in the title of his "report": "MH17: suspected suspects and witnesses from the 53-th anti-aircraft missile brigade."
After long deliberation about who exactly struck the blow that led to the death of people near the village of Grabovo, the "experts" of Bellingcat come to an enchanting conclusion: the crash of airliners "guilty of the top leadership of the Russian Federation, including President Putin and Defense Minister Shoigu".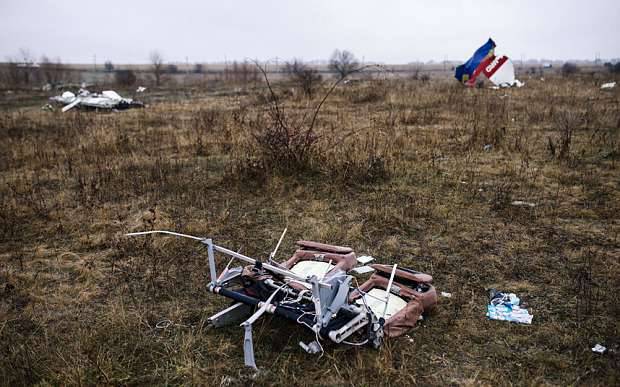 From the summary in the "report" Bellingcat:
In accordance with probable the conclusion that the Russian "Buk" shot down MH17, the main responsibility for the crash of the plane "Malaysian Airlines" bears the Ministry of Defense of the Russian Federation together with the military command and the leaders of the self-proclaimed DNR and LC.
The word "probable" is key here ...
In the list of "guilty" Bellingcat lists almost the entire composition of the Ministry of Defense of the Russian Federation, while stating that the Buk installation was delivered from the Russian Federation to the territory of Ukraine by the military of the 53 brigade mentioned.
At the same time, Bellingcat does not comment in any way on the fact that just a month ago, a member of the Dutch parliament (the country in which the official investigation team works), referring to the special services, stated that Dutch intelligence does not have any data on the transfer of "Buk" from the territory of the Russian Federation to Ukraine, but there is irrefutable evidence that in the attack zone of the Malaysian airliner the Buk Armed Forces of Ukraine were the only combat-capable and active.
If Bellingcat will continue to issue such "reports" based only on certain notes in social networks, then in the new reports we can expect that the plane was completely "personally shot down by Putin from the personal" Buk "presented to him personally by Shoigu on the birthday party" .. .