On the eve of the official representative of the Ministry of Defense of the Russian Federation, Major General Igor Konashenkov told the media that the coordination center for reconciliation of the opposing sides was deployed at the Hmeimim airbase in Syria. According to General Konashenkov, the start of the work of such a center is connected with the existing agreements with Washington on a cease-fire in Syria. Recall that in February 22, the Russian and American authorities agreed on the non-use of force against those groups in the SAR that are not recognized by the UN Security Council as terrorist. The conduct of hostilities will continue after February 27 against ISIS, Dzhebhat al-Nusra and some other terrorist gangs recognized in the UN Security Council.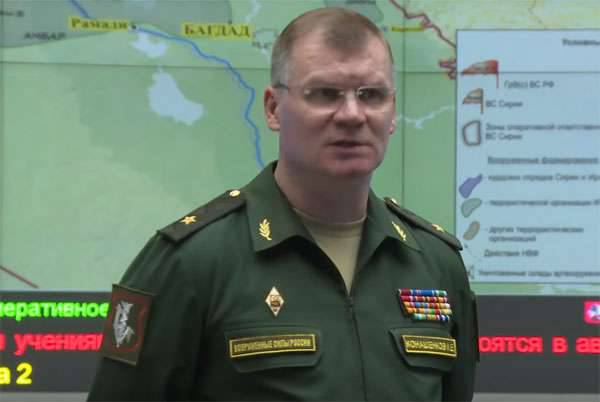 Igor Konashenkov (quote
RIA News
):
In accordance with the Russian-American 22 agreements of February on the cessation of hostilities in Syria, the Coordination Center for reconciliation of the warring parties in the Syrian Arab Republic was established and began work on implementing the ceasefire monitoring mechanism at the Russian Khmeimim airbase.
The representative of the Ministry of Defense of the Russian Federation notes that the participants of the opposition official Damascus groups, aimed at ending the hostilities and disarmament in order to begin the political process of resolving the conflict, can contact the focal point via a single phone and other communication channels.