The first nuclear submarine of Indian construction "Arikhant" ("Destroyer of enemies") passed all the tests, passes
RIA News
The message of the newspaper Economic Times.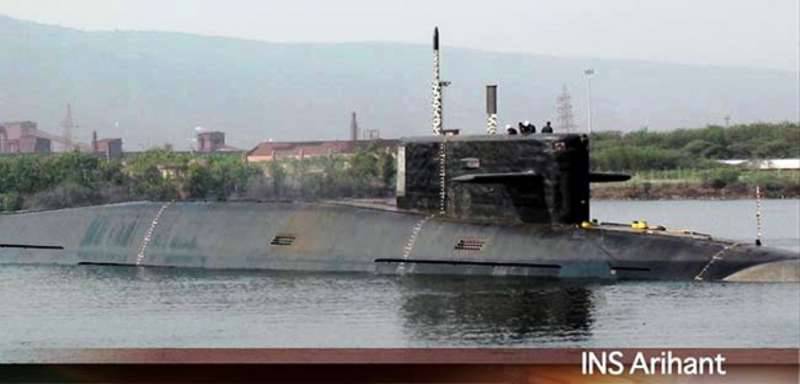 "The submarine passed all tests and exceeded our expectations in many respects. Technically, a submarine can be put into service at any time, "a military source told the newspaper.
According to him, "over the past six months, the submarine has passed many tests, including deep-sea diving and testing of missiles from the submarine."
"Testing took place off the coast of the port of Visakhapatnam on the east coast of India. At the same time, the Arikhant escorted the Russian rescue ship Epron, "he added.
Help agency: "Submarine" Arihant "built on the Russian project and will be the first Indian nuclear submarine of its own production. The submarine Chakra, leased from Russia, is also in service. "