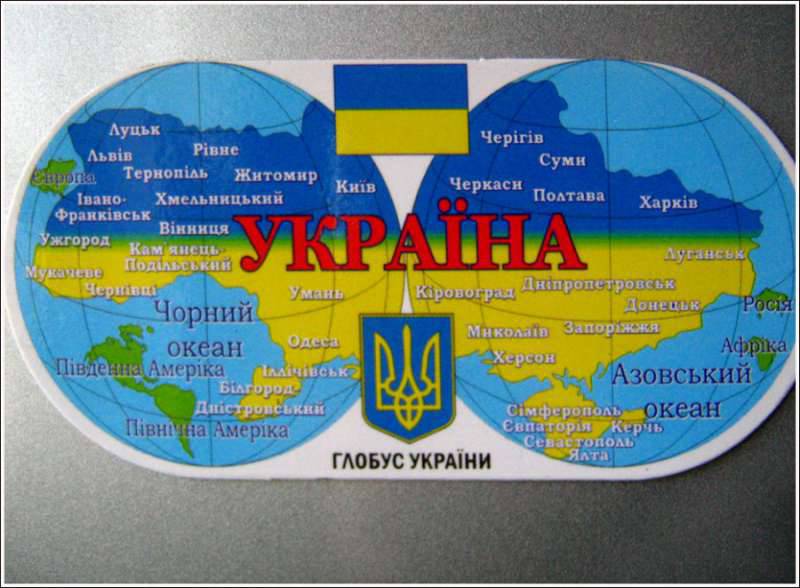 Choking with impotent malice, the Ukrainian deputies from the Radical Party came up with a downright sadistic way to take revenge on the klyat Moscowites.
Without further ado, they submitted to the Rada a draft law, according to which the Russian Federation should be called nothing less than "Moscovia". Everyone who dares to call a spade a spade, lawmakers propose to bring to justice in the form of a fine, the size of which will be about 1700 hryvnia.
I'm afraid to even imagine how far these political clowns can go in their insanity! This is me, that 6 in April in the Netherlands will hold a referendum, crucial for the junta, in which local residents will express their opinion on the possible association between the European Union and Ukraine.
And now guess from three times, what fate awaits the name of this country, if the ungrateful Dutch chop up the coveted dream of Ukrainian European integrators?
Surely in the Verkhovna Rada there will be a couple of idiots who, in retaliation, will demand renaming the Netherlands, for example, into Batavia. Why? Batavia is the ancient name of this country.
I do not doubt at all that sooner or later the Americans will merge Ukraine. Revenge will be terrible, but predictable: Ukrainian lawmakers will certainly rename the United States to New England or, even worse, Navahiya, after the name of the most numerous Indian tribe in North America.
And if zrada will be everywhere, and the Ukrainian nation will be angry at the whole world, then I bet they will rename the Earth.
Is it necessary for them to ask permission from some pitiful "Muscovites", "Batavians" or "Nahahians"?