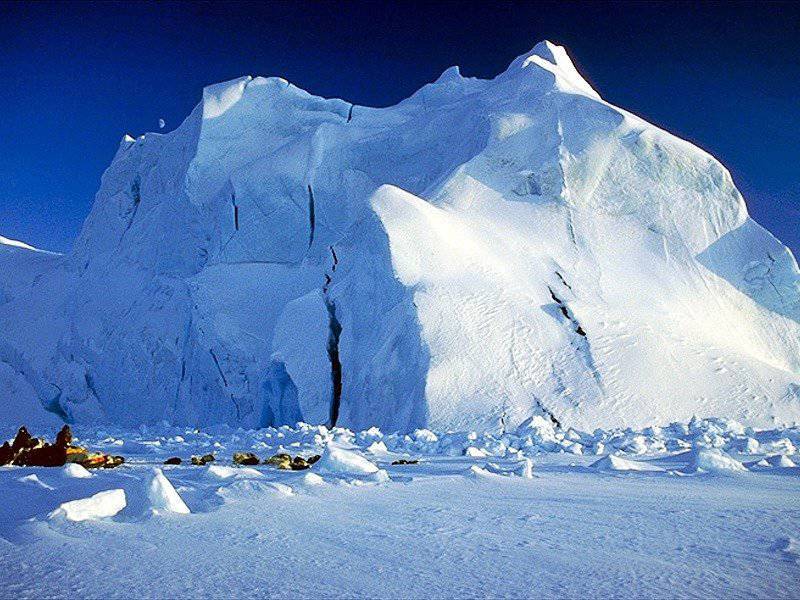 The newspaper RBC daily published information about one of the key issues scheduled for discussion at the upcoming meeting in the Security Council of the Russian Federation. They will be the decision of the fate of a vast shelf area in the Arctic, which was voluntarily transferred by Russia at the beginning of 2000, in accordance with the Convention on the Law of the Sea of ​​1982, for use by all mankind.
However, now the Council for the Study of Productive Forces has drawn the attention of government officials to the "forgotten" site. Council experts believe that Russia has sufficient grounds to consider the territory a total area of ​​more than 330 thousand square meters. km in one of the parts of the Arctic.
According to the convention, maritime countries received the right to control territorial waters up to 200 nautical miles from the coastline. In the remaining areas that have received the status of "the common heritage of mankind", mining is controlled by international law.
But as a result of the fact that the document did not fix the status of the Arctic, the Arctic states had the opportunity to take advantage of the early norms and divide the shelf among themselves.
According to Alexander Vylegzhanin, director of the SOPS Legal Problems Center, self-restriction of the Arctic territories is a "managerial" mistake. The result of the use of different norms of international law, in which one state declares its territory at one rate, and another state according to another, is confusion and unfair establishment of borders on the shelf.
Gleb Fetisov, chairman of the SOPS, expressed his views on this matter, from which it follows that Russia has rights to its part of the continental shelf, regardless of the specific convention, the fact of the sovereignty of these territories suffices.
A memorandum was prepared in which the leaders of the country are given advice to complete work on the self-limitation of the Arctic territories. In order to retain the site, it is proposed to organize a center for managing the development of the Russian Arctic and without fail to include the territory of the shelf in a government decree on reserves and specially protected areas.
Among the possible benefits from the recognition of the rights of the Russian Federation to the shelf area, it is worth noting that, according to experts, this area contains the richest deposits of minerals. Currently, about 30% of unexplored gas fields, about 13% of oil and huge reserves of non-ferrous metals are concentrated in the Arctic.